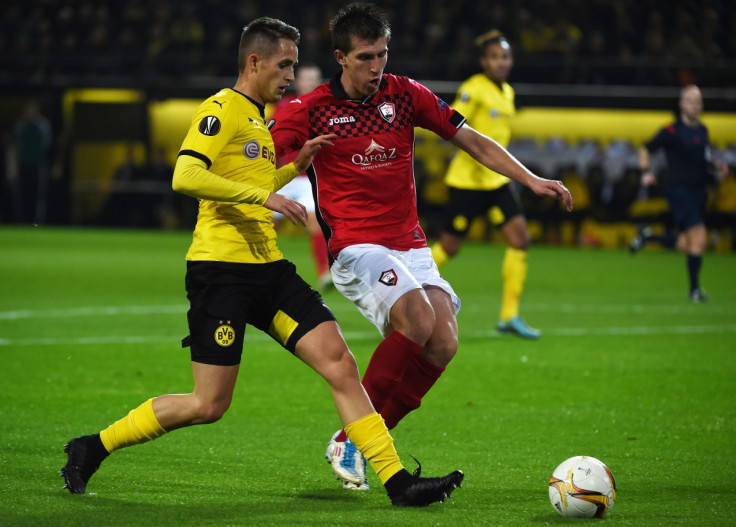 Manchester United do not have the option to recall Adnan Januzaj from his season-long loan spell at Borussia Dortmund. The Bundesliga giants have enjoyed a remarkable start to their season, netting 71 goals in just 22 games. Januzaj has played a peripheral role in that wonderful start, however, make just five appearances off the bench for the club in the league, failing to find the back of the net since his arrival.
Back in Manchester United have struggled in attack, with Louis van Gaal recently admitting his squad is already feeling the strain of their demanding campaign. Given their own shortcomings and Januzaj's struggles for first team football in Germany, the Mirror had claimed United will seek to cut short the season-long loan deal and bring the Belgium international back to Old Trafford earlier than planned.
But Borussia Dortmund sporting director Michael Zorc appears to have ruled out that possibility, telling German publication Kicker: "That is currently not an issue," when asked about the possibility of a recall.
According to the Football Association's Standardised Rules for the 2015-16 season, United would also appear to not have the option of playing Januzaj should he return to the club this season.
Article 6.6.3 reads: "A Player on Long Term Loan may not be recalled, except for a goalkeeper or where the Player is to be transferred permanently by the Club (or club) holding his registered contract. A Player other than a goalkeeper so recalled cannot be permitted to play for the Club (or club) holding his registration after such recall until the end of the Playing Season. Players so recalled can only be replaced by a further Long Term Loan with permission from the Company. Long Term Loan Transfers will not count against the number of Short Term Loan Transfers."
Januzaj was left out of Marc Wilmots' Belgium squad for upcoming friendlies against Italy and Spain and has opted to remain in Dortmund to train with the club rather than play for his country's Under-21 side.
His decision provoked the ire of Under-21 boss Enzo Scifo, who was quoted as saying by La Derniere Heure. "I had the impression he was not interested. I said in this case, it was better not to come. I cannot stand that a player is not motivated. When you are 20, you have to be humble enough to understand on your own. You cannot ask your father or your agent if it is a good choice."