Wayne Rooney has admitted that he is gutted over England crashing out of Euro 2012, with the Manchester United striker having a disappointing showing against Italy in the quarter finals.
The Three Lions were ousted from the tournament after going to penalties with their counterparts, and a lack of attacking flair has been sighted as one of the problems in the England camp as they look to right their wrongs in time for the 2014 World Cup.
Though Rooney had a fantastic season for United, finishing as the club's top scorer, the striker was unable to repeat such consistent performances for England, and was particularly upset about losing on penalties.
"It was a horrible way to go out," Rooney told PA Sport. "We are all gutted. It was a tough game and we all worked hard.
"To lose on penalties is such a horrible feeling for everyone but we can hold our heads up high."
But looking on the bright side, with United youngster Danny Welbeck and Liverpool striker Andy Carroll coming through the ranks, Rooney believes that they will benefit from feeling the pain of a big loss for the first time.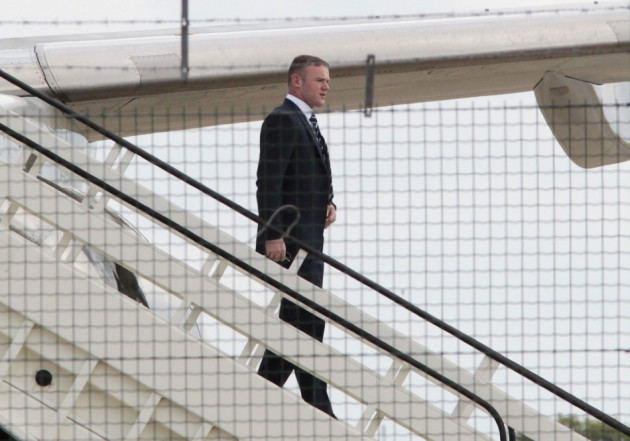 "There are a lot of young players in the squad and that experience will help them in the next tournament," he explained.
Meanwhile, it was Roy Hodgson who had said at the start of the Euros that Rooney could be the national side's saviour, but the United man didn't live up to the expectations set by his new manager.
And Hodgson admitted today that he may have expected too much from Rooney, saying that the 26 year old couldn't single handedly win the tournament.
He told Sky Sports: "He certainly tried very hard but he didn't have his best game. I think he would admit that.
"That might be down to a number of factors but I don't think fitness was a particular one. You can put a lot of things down to fitness but there was no reason for us to doubt his fitness.
"His running stats in the training sessions and the games were actually very good.
"But I think we put a lot of expectations on him.
"When he missed the first two games through suspension, we all believed that what we needed to do then was get to the third game and Wayne would win us the championships. That maybe was too much to ask of him.
"In the knockout stage, you really are hoping the player you know who can turn the game on its head and turn the game in your favour is flying and able to do so. That wasn't the case for us and so it became more of a battling team performance."