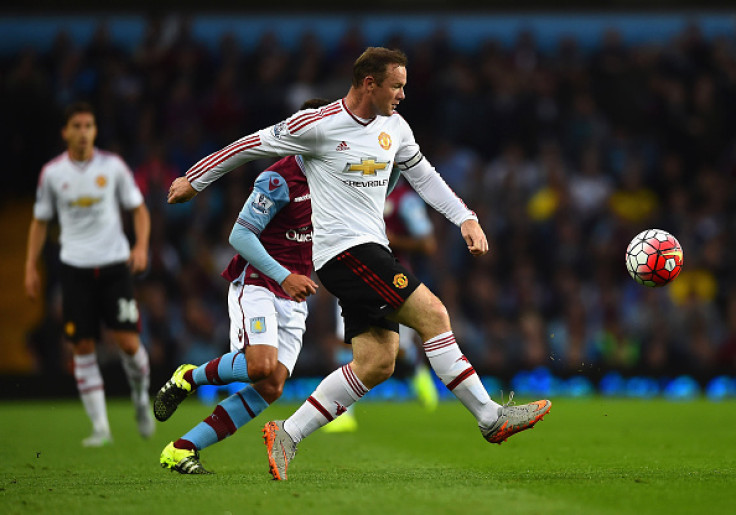 Wayne Rooney is confident of ending his poor goal-scoring form and is hopeful of opening his account when Manchester United face Newcastle United on 22 August.
The 29-year-old is Louis van Gaal's main striker after he allowed Robin van Persie to leave the club and decided against signing Radamel Falcao on a permanent deal. The Colombian international is at Chelsea after he joined the Blues on a season-long loan from AS Monaco.
The England international has started in all three fixtures in the 2015/16 season, but has failed to find the back of the net. Rooney's last away goal came in United's 2-1 win over Arsenal at the Emirates in November 2014.
The former Everton man was subjected to heavy criticism for his performance in United's 1-0 victory over Aston Villa and the striker has said that he will be able to bounce back as the season progresses.
"I'm an honest guy. I know when I don't play well and against Aston Villa I was below my standards," Sky Sports quoted Rooney as saying.
"It's not a game which I want to look back on but obviously that happens in football. You'll have nights like that and you have to move on. It's early on in the season. We are just three games in. I've experienced this (criticism) before and the goals will come, I know that.
"I understand I have to be the one who's going to lead that line for us and try and find the goals for us," he added.
"My mind is clear. I know how to play the role. It's just a case of getting the chances and taking them, which I'm hopefully going to do soon. I've always enjoyed playing against Newcastle, so hopefully on Saturday I can open my scoring. It's important that we all chip in.
"Memphis managed to get off the mark [against Club Brugge) this season. I've had one bad game this season and everyone's all over it.
"I know, I've had that throughout my career but hopefully at the weekend I can get off the mark," the United skipper concluded.
Despite Rooney's poor form, United have won the two league games and the first leg of Champions League play-offs against Brugge.