Manchester United: Wild adventure of Rafael da Silva surely over after latest injury blow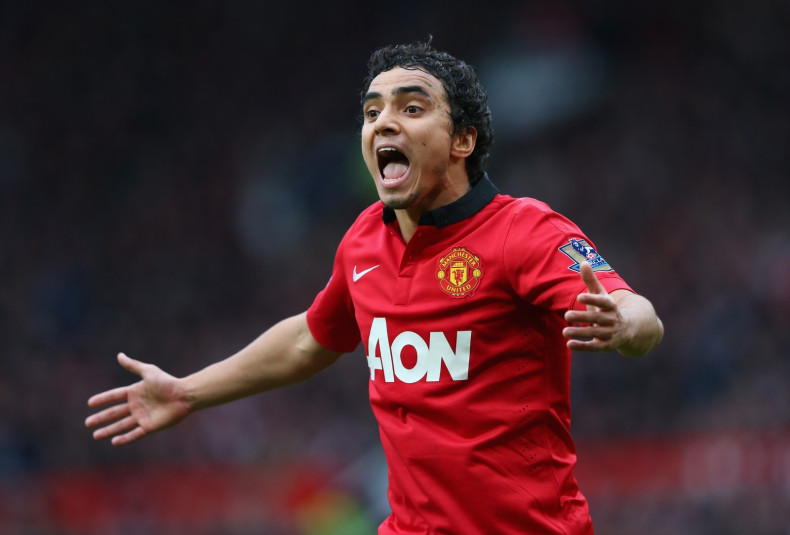 If the last sight of Rafael da Silva in a Manchester United shirt is to be him gingerly leaving the pitch with a grimace plastered across his face, it will be a wretched, but rather fitting end for him.
Speaking to the press ahead of the Premier League clash with Everton, United boss Louis van Gaal confirmed the rampaging full-back had suffered a broken rib while playing for the club's Under-21 ranks against Leicester City on 20 April.
"It is unbelievable," he told MUTV. "He has broken his ribs so he shall not play any more this season for Manchester United. It is very unfortunate."
It is very unfortunate but unbelievable it is not. It is, in fact, extremely believable. It has been a familiar pattern during the Brazilian's seven years at the club. His buccaneering performances down the right side of the pitch and raucous fervour he plays the game with has always been curbed by an inevitable injury waiting to wreck the party.
While this latest incident, an impact injury that could have stricken any player of Rafael's build, does not fit the usual design, it is likely to be the one that brings his United career to a halt.
Since Van Gaal's arrival at the club, Rafael has been sidelined with his current rib injury, a fractured cheekbone and a string of groin problems. But even had he avoided these, you feel the Dutchman's aversion to the free-spirited approach Rafael embodies as a full-back may have cost him his first-team role.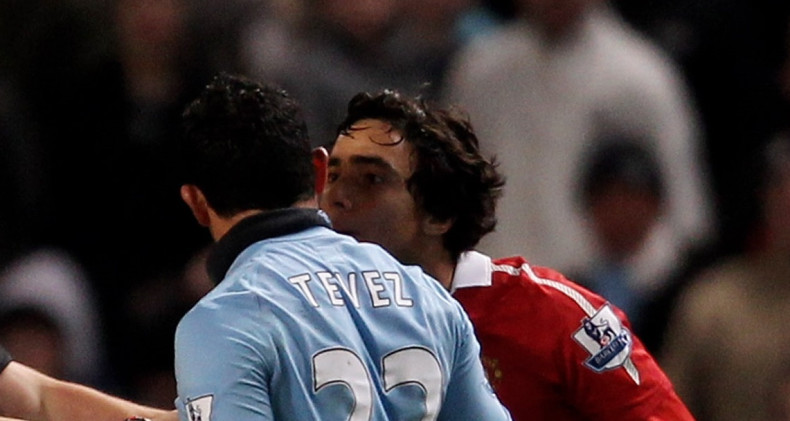 Such traits in a full-back were encouraged and embraced by Sir Alex Ferguson; Rafael's high-risk and hot-blooded performances that provided thrills and the occasional spill were a risk the Scot gladly took.
Not so much under the current regime. Van Gaal's penchant for possession, control and, wait for it, a clear philosophy running through his charges reigns above all else. Nothing illustrates this more than in his decision to convert Antonio Valencia into his full-time right-back. The Ecuadorian boasts better passing accuracy than his fellow South American, albeit all far less threatening than his Brazilian counterpart.
Valencia possesses a more patient temperament. Despite having playing further up the pitch all his career, he plays with the responsibility of someone who has had defensive pragmatism drilled into their heads from day one. He is unlikely to thrash in thunderbolts like this, but is also unlikely to be shown two yellow cards in the space of 50 minutes in his side's biggest game of the season (see Bayern Munich, 2010).
Two notable individual errors from Rafael this season – conceding a dubious penalty against Leicester City in September 2014 and a lapse of concentration that allowed West Bromwich Albion to score in October – were not enough to justify him being dropped. Given the disaster area that was United's defence in that period, he can hardly be singled out.
It is also worth noting his man of the match display against West Ham United in between those two games and his regular role in the team before a groin injury at the end of year. Fleeting appearances came against Newcastle United, Tottenham Hotspur, Stoke City and Yeovil Town – for a combined 117 minutes across four games – before that fractured cheekbone in January. Since then, a cameo off the bench as United sauntered to a 3-0 win over Spurs in March has been his only appearance for the club.
Van Gaal's decision to overlook Rafael has frustrated and baffled supporters. Just as his decisions to omit Juan Mata and Ander Herrera earlier in the season did. His judgments were and are likely to again in the future be difficult to comprehend. But it should come as no coincidence Van Gaal has found a style he and his players are comfortable with while the unspectacular but reliable presence of Valencia has slotted at right-back.
While the manager has hailed the "fantastic" mentality of the Brazilian this season, his omission over the past five months sadly speaks volumes of his chances of enjoying a revival at Old Trafford.