Manchester United Youngster Saidy Janko Accepts Paul Scholes Praise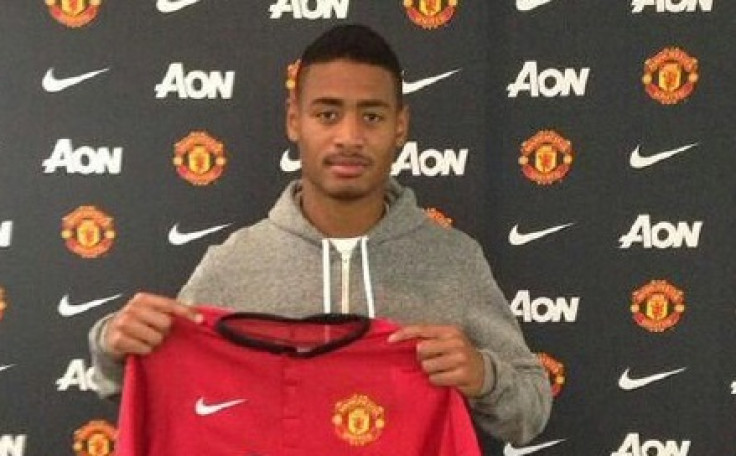 Manchester United protégé Saidy Janko is delighted by Paul Scholes' praise and hopes to continue to impress in the UEFA Youth League during his opening campaign at Old Trafford.
The Switzerland youth international joined the Premier League champions on deadline day in the summer transfer window from FC Zurich and has featured for the club's Under-19 and Under-21 sides this season.
Paul Scholes, who has been coaching the United Under-19 side who have played in the UEFA Youth League this season, has praised the 17 year old's early impact and while the youngster is delighted with the credit he wants to continue to impress.
"If a legend like Paul Scholes says something like that about you then you become very proud," he told the United official website. "It is not like you have made it at all, but it does gives your confidence a boost.
"I was looking forward to [my first game at Old Trafford so much] with the history and everything behind it. However, it's not just about the stadium and the pitch. It is all like a dream, you know.
"I think it's not just about the football – it is everything about the place with the history and the fact it is like a huge family.
"I want to be successful with the Under-21s because we haven't had many games at that level. So I'm looking forward to that."
Though Janko is still to identify his primary position, he has revealed how former Chelsea striker Didier Drogba and ex-Arsenal forward Thierry Henry were his idols growing up, while he also admits to supporting the Gunners despite having recently joined United.
"A lot of people came up to me and said I'd played well but I never expected something like that happening," he added. "I'd never heard anything about United being interested or impressed with me. Of course, I knew all about United because I followed the Premier League and everything around it – even if I confess I used to be an Arsenal fan!
"I always enjoyed watching Thierry Henry and also Didier Drogba at Chelsea. However, I didn't really want to play up front myself. I knew I was not that type of player with those finishing skills."
© Copyright IBTimes 2023. All rights reserved.