Manchester United's mentality to change with Erik ten Hag's major squad revamp
Manchester United have slipped to fifth place in the 2022-23 Premier League table.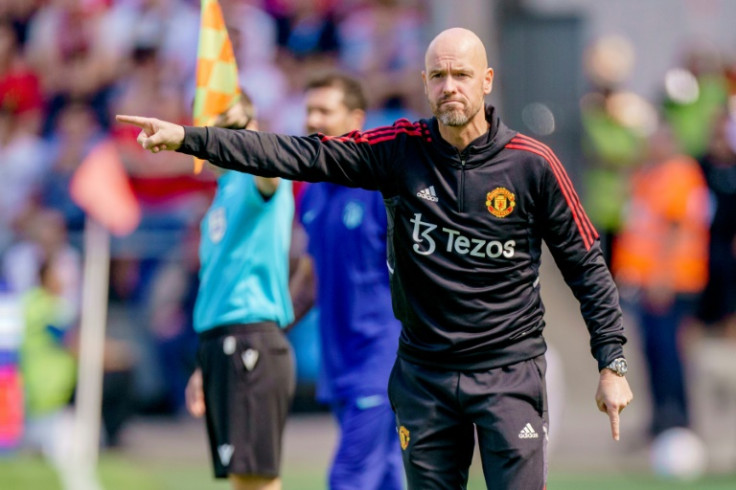 Manchester United have had a roller-coaster run in the ongoing season. By winning the League Cup, the Red Devils lifted their first silverware since 2017. However, Erik ten Hag's side is slowly slipping in the Premier League as they have dropped outside the top four.
They are currently fifth in the 2022-23 Premier League table, and have 50 points, the same as fourth-placed Tottenham, but the North London club is ahead because of their superior goal difference. For Champions League qualification for next season, Ten Hag and co. have to either finish in the top four of the league or win the Europa League, where they are set to take on Sevilla in the quarter-finals.
In their last three league outings, Manchester United have not only gone winless but have also failed to score a single goal. In the aftermath of their recent results, their boss Ten Hag has decided to be ruthless in the upcoming summer transfer window. He has reportedly given the green light to the Manchester United board to let go of at least six players at the end of this season, as per Manchester Evening News.
Erik ten Hag aiming to change Man Utd's mentality
Over the last few years, the Red Devils have especially been poor at selling players. They have hardly received transfer fees as the players either run down their contracts or continue to be on the bench as they are not good enough to be playing the intense football the club plays week-in, week-out.
Ten Hag is aiming to change this particular mentality of the club as he has asked the officials to sell Harry Maguire, Brandon Williams, Alex Telles, Anthony Martial, Eric Bailly, and Dean Henderson during the coming summer window.
Telles, Bailly and Henderson are all currently on loan at Sevilla, Marseille and Nottingham Forest, respectively. It is understood that Marseille could trigger the option to make Bailly's loan deal permanent.
Meanwhile, Ten Hag has also been frustrated with Martial's lack of availability due to his poor injury record. Maguire, who continues to be Manchester United's captain, has fallen out of favour with the manager since the arrival of Argentina's Lisandro Martinez. Ten Hag has preferred a centre-back combination of Raphael Varane and Martinez this season.
Out of the 21 times Maguire has been in Manchester United's matchday squad in the Premier League, he has made it to the field just 11 times, starting only in five games. Overall, the English defender has made just 24 appearances for the Red Devils in all competitions. The 30-year-old centre-back, who joined Manchester United just four years ago for a hefty fee of £80 million, would likely fetch the club a large transfer fee.
Ten Hag starting to lose patience with Sancho
Ten Hag is also believed to be losing patience with English winger Jadon Sancho, who has made just five appearances in the second half of the season after missing the club's mid-season training camp in Spain to train alone in the Netherlands with coaches recommended by Ten Hag.
And although the former Borussia Dortmund playmaker scored in his first game back following that break, Sancho has not made a regular impact on the team over the last few weeks.
Ahead of Manchester United's vital home game against Brentford in the Premier League, Ten Hag, being as brutal as ever, has asked his side to perform like "robots" and said any player unable to meet his demand for relentless hunger is at the wrong club.
"I agree we return to old habits but I also know there are fluctuations –persons are not robots. But we have to act as robots, as machines. We have to expect and demand of our players that they match the standards so when we are not doing [that] we are disappointed because that is our job.
"It was a tough, very strong belief, confidence and passion and togetherness we have and have shown it in many games and big games. We have shown we can win the games but you have to do it in every game because that is the demand of Manchester United. When they can't get it, then they are in the wrong place," Ten Hag said on Tuesday.
© Copyright IBTimes 2023. All rights reserved.