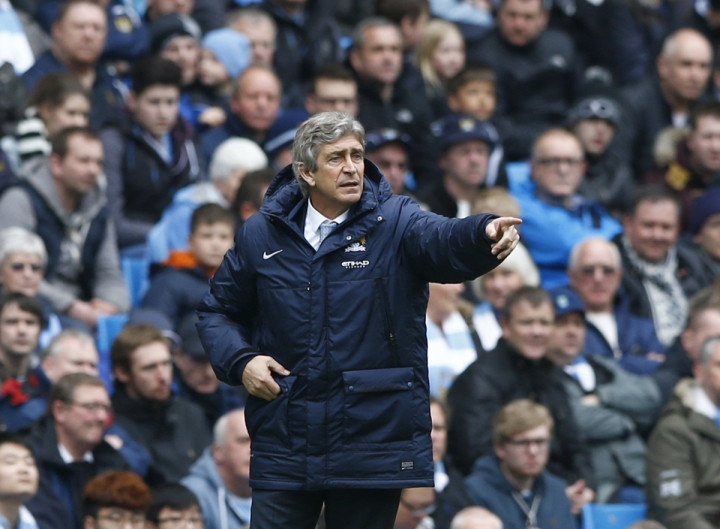 Manchester City manager Manuel Pellegrini has hit back at Arsene Wenger regarding the transfers of Bacary Sagna and Frank Lampard.
The Gunners boss had taken a swipe at City's transfer policy and insinuated that the Manchester club had tapped up Sagna. He claimed that the Citizens approached Sagna before he declined the offer from Arsenal, and that the player's head was already turned by the Etihad Stadium outfit.
The Frenchman also suggested that City is trying to bend the FFP rules by making the signing of Frank Lampard through its franchisee club New York City FC.
However, Pellegrini has responded to the claims made by Wenger, and insisted that both the transfers were done within the rules. The manager confirmed that the club is aware of the sanctions laid down by UEFA and is adhering to the FFP rules when it comes to strengthening its squad.
"Yes, I am surprised he [Wenger] is talking about us. I think that, as a manager, we have enough problems with our own teams without talking about other teams. The signings of Lampard and Sagna were done correctly," Pellegrini said, as quoted by the Express.
"We have important restrictions about the amount of money we can spend and the amount of players we can sign from UEFA."
"We didn't spend any money in bringing in Sagna or Lampard because they were 'free' so Financial Fair Play rules do not have any relevance," the Chilean continued.
"We know exactly what the restrictions of FFP are for us. We have more days [left in the transfer window] to see what is the best for our squad but we will always operate within the rules," the City boss added.
The two managers can now take their war of words on to the field as the Citizens are set to take on the Gunners for the Community Shield on Sunday.