First, someone firebombed a Republican Party headquarters in North Carolina, now, a massive load of manure was dumped in front of the Democratic Party headquarters in Warren County, Ohio.
Police are reportedly "heavily investigating" the incident that left the Warren County Democrats with truckloads of manure. According to Fox19, it is not a new stunt, as the Democratic headquarters was forced to deal with a similar gift in 2012.
A representative of the Warren County Democrats told Fox19 that it took three trucks to remove the manure. Police said the manure was left in front of the headquarters shortly after midnight on Saturday (29 October).
The office of the Warren County Sheriff said authorities have no leads for suspects, but revealed the incident was caught on security footage. The video has not been released to the public.
In a Facebook post, the Warren County Democratic Party wrote: "Let's GOTV [get out the vote] to show the haters that we bigger than they are. Please come out and volunteer to get our voters to the polls. #LoveTrumpsHate. We have cameras, so the perps will hopefully be responsible for their actions."
Party chair Bethe Goldenfield took to the Greater Cincinnati Politics Facebook Group page to complain about the incident. "What reasonable person thinks this is OK????" Goldenfield wrote. "I won't be responding to anyone who thinks this is acceptable behaviour. It is ILLEGAL!" She added: "Hopefully the perps will be held accountable for their actions."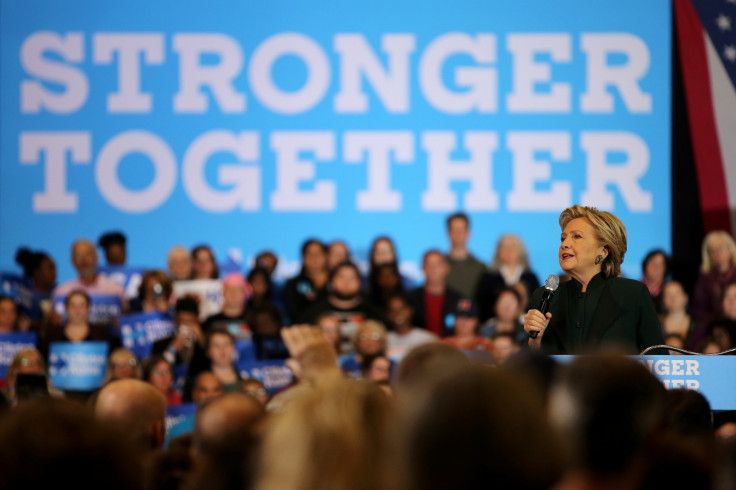 Jeff Monroe, chairman of the Warren County Republican Party, said that the GOP had nothing to do with the stunt and had even offered to "help clean things up".
According to Cincinnati.com, the suburban Cincinnati county leans heavily towards Republican. In the 2012 presidential election, GOP nominee Mitt Romney received 69% of the votes. It has also been nearly 40 years since the county had a Democratic official.