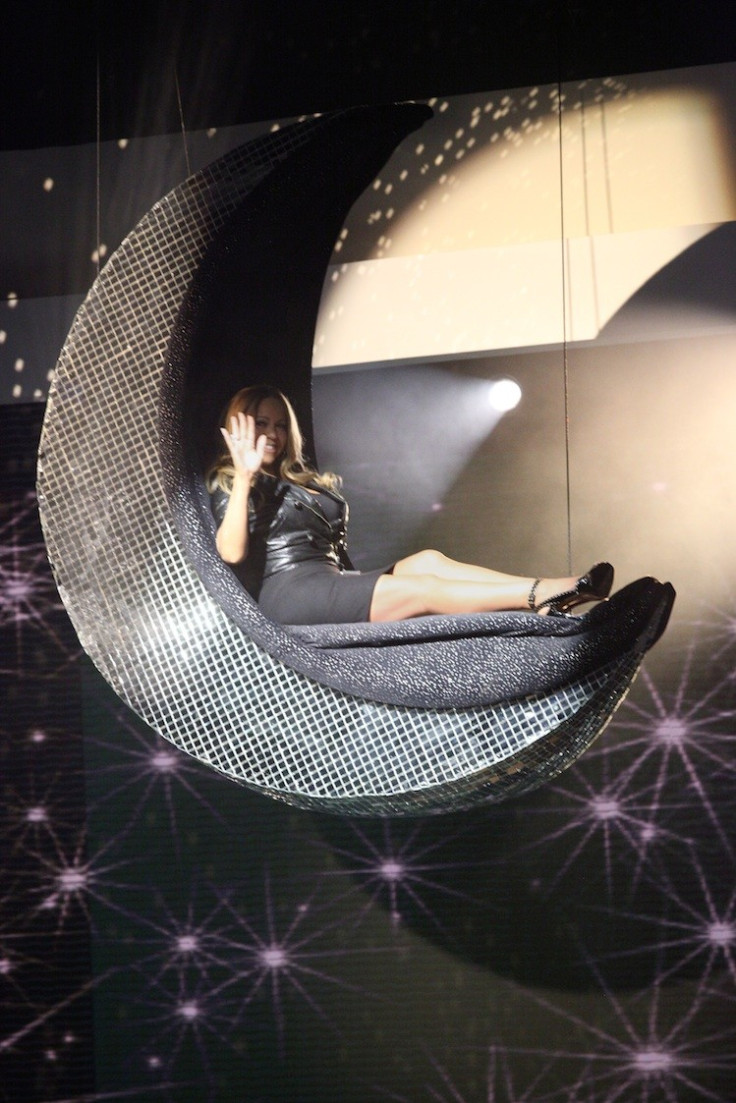 The star claims that regular exercise and dieting has helped her loose 5st just six months after giving birth to twins.
Mariah Carey has shifted an incredible 70 pounds just six short months after she gave birth to twins.
The star showed off her svelte post-pregnancy silhouette and made the revelation during an appearance on US chat show, The Rosie Show.
According to the 42-year-old diva, regular exercise and a strict diet helped her shift the pounds that she had gained whilst carrying her twin boy and girl Moroccan and Monroe.
The Hero singer showed that she was still very much the world's biggest diva by arriving on stage via the most extravagant means that she could think of.
Walking was not good enough for the songstress, who was lowered onto the stage on a crescent shaped moon.
Dressed in tight black mini skirt and a cleavage-baring leather jacket the sing used her appearance as an ample opportunity to proudly show off her back-to-form curves.
During the show the star explained that due to her difficult pregnancy, 40lbs of her weight loss was water.
Speaking about her struggle to lose weight Carey told Rosie: 'In the beginning, when I first had the babies, I had so much edema ... water and swelling. Most pregnant woman have that just in their feet.'
'One day I was doing my thank-you notes and I noticed it started rising up the leg, so I had edema. ... I didn't think I would ever be the same person.' She said.
The star, who is married to America's Got Talent host Nick Cannon, 31 , told the host that because she had given birth by C-section, she was unable exercise too soon after giving birth but once she was given the all clear she started the strict Jenny diet plan, which she is now a spokeswoman for.
She said: 'The first week, I lost 40 lbs. ... of just water. It was just water, initially. When I started with the programme, I lost at least 30 lbs of weight that needed to be lost.'