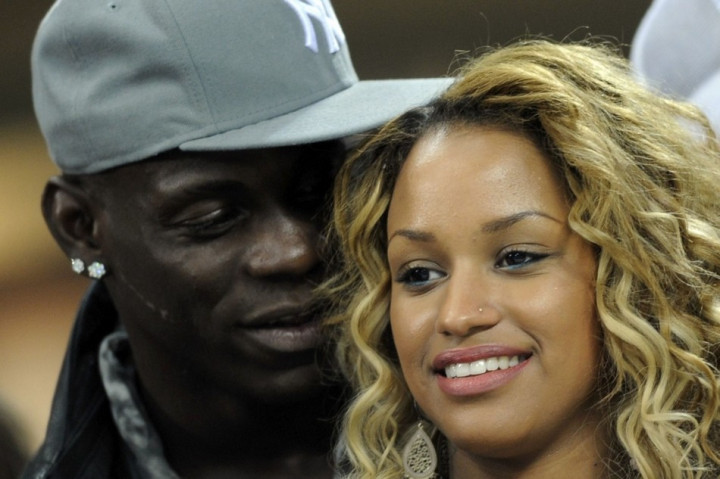 Football badboy Mario Balotelli has been given the red card by girlfriend Fanny Neguesha after telling the entire Real Madrid team that they could have sex with her.
The 22-year-old Belgian model was fuming after the former Manchester City striker vowed to let José Mourinho's squad enjoy love-making sessions with her if they won their Champions League clash against Borussia Dortmund.
He was so confident that Madrid would not win that he put his relationship on the line.
"If Real Madrid come back in the Champions League, I'll let my girlfriend sleep with them," the Italy forward told Spanish newspapers AS and Marca.
Real Madrid defeated their rivals after Tuesday's 2-0 second leg win but lost 4-3 on aggregate.
Neguesha has ended their six-month romance and moved out of Balotelli's mansion in Italy following a string of blazing rows over his pimping and constant partying, The Sun reports.
A source said: "This was a major bust-up and could spell the end for Mario and Fanny.
"He's been consoling himself the only way he knows how - through retail therapy - and gone out and bought himself a brand new Ferrari."
Earlier this year Balotelli, who split from TV presenter Raffaella Fico in 2012, described Neguesha as the "first woman I feel comfortable with". They had been together for six months.
"Yes, I am in love," he told Vanity Fair magazine."In a short time she found herself in sync with me. I could spend my whole life with someone like this."
Neguesha has got a tattoo declaring her love for the Italian striker.