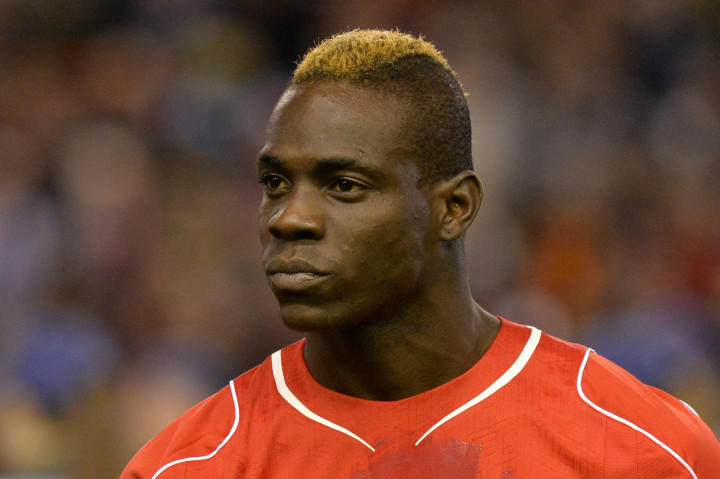 Mario Balotelli's future at Liverpool appears increasingly bleak as the furore surrounding his half-time shirt swap against Real Madrid continues.
Bookmakers slashed odds on Balotelli leaving Anfield in the summer, after he decided to swap shirts with Real Madrid defender Pepe after just 45 minutes of the Reds' 3-0 thrashing.
Balotelli was substituted during the interval, adding further fuel to rumours that manager Brendan Rodgers has lost patience with the erratic Italian striker, who has scored once in 10 appearances since joining for £16m in the summer.
Rodgers said Balotelli faces internal action from the club but defended his substitution as tactical, after the club suffered their second straight defeat in the Champions League group phase.
The 24-year-old's antics have raised questions over his future at Liverpool, and bookmakers are bracing themselves for a flurry of bids from punters who expect him to leave either in the January transfer window or at the end of the season.
Ladbrokes are offering odds of just 6/1 that Balotelli will jump ship at the first opportunity by leaving January. The bookmaker's odds on a summer transfer fall to just 2/1.
A Ladbrokes spokeswoman said: "It will be nothing short of a miracle if Mario manages to become a Kop hero, and as far as the odds are concerned it won't be long before he'll be waving Ciao Bella to Anfield."
The odds come in response to a campaign on social media for bookmakers to offer prices on Balotelli's future, rather than any reports from inside Anfield. However there is a growing feeling from within the game that the Italy striker's days at Liverpool are numbered.
Though Rodgers appears ready to keep faith with Balotelli, former Reds defender Jamie Carragher expects the club to sever ties with the player in next summer's transfer window.
"I can't change the way I feel about Balotelli, and that's nothing to do with what he's done in a Liverpool shirt. It's what he's done at Man City, what he's done at AC Milan," Carragher told Sky Sports.
"Do I think he's going to be here long term? No. I'd be surprised to see him here next season if I'm being honest. These players, who are continually moved on, it's for a reason.
"I wouldn't say that was the worst I've seen Balotelli play. I wouldn't say he was by far Liverpool's worst player. [Rodgers has] taken him off because he wanted more intensity. Well, we spoke about that before the game. I don't think what he did in the first half was a surprise to anyone or the manager."