Mario Draghi: No indicators for ECB to stop QE before September 2016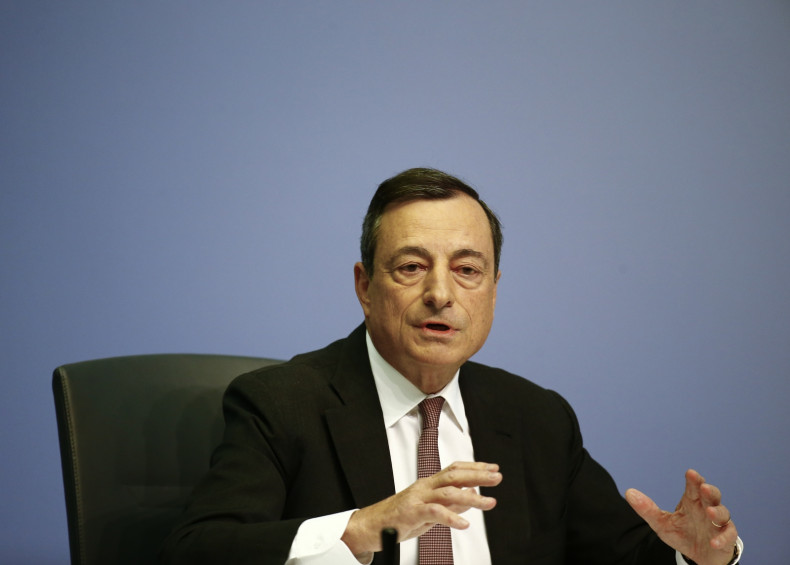 In one of the least exciting Governing Council monetary policy meetings in months for the European Central Bank, it decided to keep its interest rates at 0.05% and revised its inflation rate expectation for 2015 up to 0.3% from 0%, while it remains the same for 2016-17.
The announcements were widely expected by economists and questions in the press conference mainly regarded talks about Greece and the ECB's quantitative easing programme.
ECB president Mario Draghi, who tried to avoid questions regarding Greece, said he could not give a statement on the talks as they were still ongoing and said the creditors and Greece were working towards a "strong agreement".
"I can't give you a real time report on how the negotiations are going," he told a half-empty press conference.
Draghi only revealed that all parties showed they were very willing to come to an agreement that would secure "strong growth, social fairness, fiscal sustainability and addressing financial stability concerns".
However, Germany's Finance Minister Wolfgang Schaeble did not share any optimism about Greece.
"I have no information that anything decisive has changed in terms of substance," he said during an event in Berlin on 3 June.
Economic growth
Draghi said the strong economic recovery in the eurozone was mainly due to external aspects and he underlined the fact that the ECB's €1.1tn (£810bn, $1.24tn) QE programme was working as the bank hoped.
"There has been some loss of momentum, mostly due to the weakening of economies outside the euro area," he said.
As a result of the slow recovery, Draghi announced it did not revisit the ECB's estimates for Eurozone GDP growth in 2015-16 but trimmed back projected growth in 2017 from 2.1% to 2.0%.
As long as the eurozone is not back on track, there would be no reason for the ECB to exit its QE programme prior to September 2016.
Howard Archer, chief economist at financial analysis company IHS Global Insight, said the bank's policy statement, along with its staff's inflation and GDP forecast, were strong indicators that it was keen on fully implementing its QE programme.
"The ECB clearly wants the markets to buy in to the fact that it will maintain a steady monetary policy course with no intention of tapering or ending early its QE programme, which is due to last through to September 2016, although the ECB has indicates that it is front-loading asset purchases in May/June to avoid traditional market illiquidity in July/August," Archer said.
While Draghi was speaking, German bond yields rose and hit 0.87%, the highest return since October 2014.