Monetary Policy meeting: ECB leaves interest rate at record low of 0.05%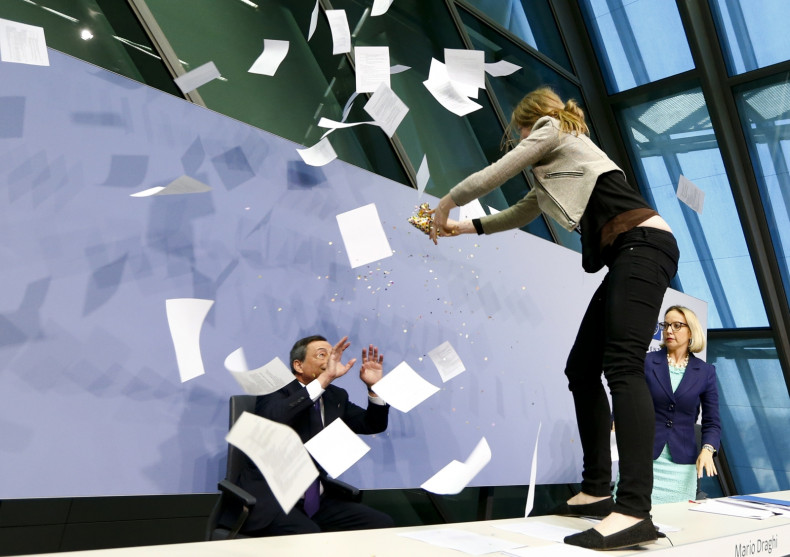 The European Central Bank (ECB) has announced that it will leave its interest rate at 0.05%. The rate has been at this point since September and is a record low.
The ECB announced the frozen rate, which was decided in the first Governing Council monetary policy meeting of June. A press conference will follow the meeting, in which ECB president Mario Draghi is expected to be grilled about his Quantitative Easing (QE) programme, the ECB's current position in the Greece crisis and the bank's inflation forecast.
Inflation was up to 0.3% in the Eurozone, announced 2 June. The inflation rate was slightly higher than the market expectations and economists attributed the rise to the QE programme. The QE programme is expected to run at least until September 2016 and the ECB has a long way to go before it reaches its 2% inflation target.
Draghi is expected to raise his inflation forecast, as oil prices have come back up and QE is predicted to have an enduring effect.
In a briefing to clients, Nordea Bank said: "Draghi is set to emphasise once more the sizeable easing the ECB is providing, and confirm the more flexible nature of the purchases over the coming months".
Economists also have their eyes on 5 June, as Greece is expected to pay its first instalment of June repayments to the International Monetary Fund. Heads of all Greece's main creditors, known as Troika, have held meetings over recent weeks to come up with a deal for the country and Greece's prime minister Alexis Tsipras is meeting European Commission president Jean-Claude Juncker in Brussels on 3 June.