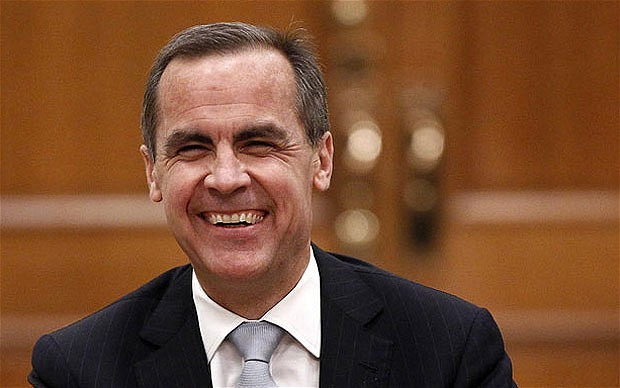 Mark Carney, governor of the Bank of Canada, will replace Sir Mervyn King as the next governor of the Bank of England, Chancellor George Osborne told the House of Commons.
Ex-Goldman Sachs managing director Carney will bring a "fresh perspective", said Osborne, who added that Sir Mervyn had served as governor for the past decade "with great distinction and integrity".
"Mark Carney is the outstanding candidate to be Governor of the Bank of England and help steer Britain through these difficult economic times," said Osborne.
"He is quite simply the best, most experienced and most qualified person in the world to do the job. He has done a brilliant job for the Canadian economy as its central bank Governor, avoiding big bail outs and securing growth."
Ed Balls, shadow chancellor, said Carney's appointment was "a good judgment".
In comments after the announcement, Carney said he is going "where the challenge is greatest".
Carney, 47, holds a masters and doctorate in economics from Nuffield College, Oxford University, achieving the latter in 1995.
Prior to that he gained an undergraduate degree in economics from Harvard.
He has been Bank of Canada governor since February 2008 and intends to serve as head of the UK central bank for five years. He will also apply for British citizenship.
In August he had ruled himself out of the running for the Bank of England role.
Carney will oversee the Bank of England as it starts its new role of financial regulator, with the Financial Services Authority (FSA) being scrapped.
He is one of many Goldman Sachs alumni to have taken up influential political and economic roles in governments across the world.
Paul Tucker, the current deputy governor of the Bank of England, had been the hot favourite leading up to Osborne's announcement.
Tucker became embroiled in the Libor scandal when a memo and emails emerged that suggested he had put pressure on Barclays to artificially lower the interest rates they were reporting in relation to their borrowing from the inter-bank market.
He was hauled in front of MPs on the Treasury Select Committee during its probe into the Libor scandal where he said the memo "gives the wrong impression" and denied telling Barclays to lower rate submissions.