Mark Lawrenson believes that Manchester United have a strength in depth that Liverpool can't compete with, as the Merseyside club look to recover from a 2-1 defeat to their bitter rivals at the weekend.
The Reds had a disappointing first half against United, and though they were able to comeback from 2-0 down to show fight in the second half, it wasn't enough to gift the club any points, and Sir Alex Ferguson's men came out victorious against Liverpool for the second time this season.
And Lawrenson believes that it was United's ability to beat their rivals, even when they had injuries and weren't playing very well, that makes them deserving of a top of the league spot.
"But, when it comes to matchwinners, United are clearly miles ahead of their Anfield rivals," he said in the Liverpool Daily Post. "Rodgers might argue that he wouldn't swap many of his first-choice players for United ones in a number of positions.
"But just look at the breadth of quality Sir Alex Ferguson can call upon. Wayne Rooney wasn't fit to face Liverpool, and Javier Hernandez stayed on the bench. Antonio Valencia only came on for the closing moments and then there's Ryan Giggs and Paul Scholes.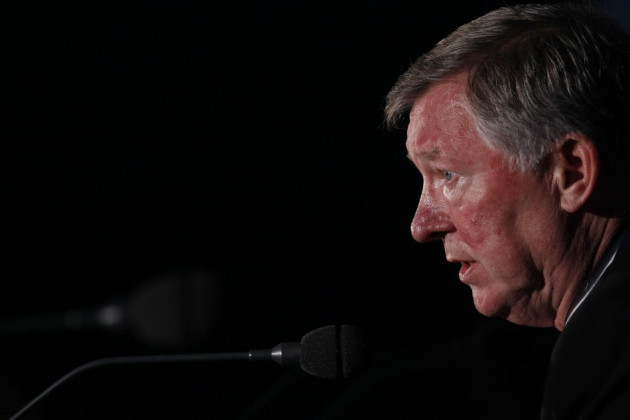 "Once you chip away at Liverpool's starting XI, the squad looks particularly threadbare, certainly in comparison to United."
Lawrenson also argued that as much as he hated to admit it, Ferguson is schooling Liverpool in how to build a team and continue to be successful at the same time, explaining: "While Rodgers was right not to start with Sturridge, Liverpool's struggle to start well has happened on a number of occasions now.
"They start taking chances when there's nothing to lose.
"I don't want to harp on about United, but hasn't Ferguson always taken a chance with his teams? That's the way United have played for 20 years now.
He added: "Also, I don't understand why somebody wants to redefine Steven Gerrard. He doesn't need redefining, he needs putting in his best place - an attacking one."
Liverpool are currently eighth on the table, and are nine points behind fourth-placed Tottenham.