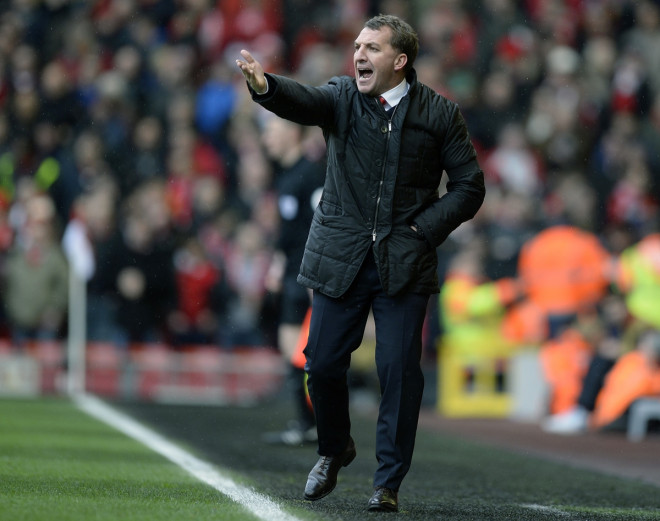 Liverpool legend Mark Lawrenson believes the last weekend's break will benefit the Reds for their upcoming fixture against Manchester United.
Brendan Rodgers takes his men to Old Trafford for one of the important fixtures of the season. The Merseyside club have already defeated United 1-0 at Anfield earlier in the season and Liverpool would be looking for a double on Sunday.
The Reds' last game was on 1 March where they registered a 3-0 away victory over Southampton. Meanwhile, United featured in the Premier League last weekend, which saw David Moyes' side defeat West Bromwich Albion 3-0 at the Hawthorns.
Liverpool have close to two weeks to prepare for United clash while the Premier League champions have less than a week for the tie against their arch rivals. Lawrenson claims the rest will be an advantage for the Reds and has urged the players to maintain their confidence for the important clash at Old Trafford.
"Momentum is everything in football. But I'm not too concerned Liverpool are out of action this weekend. The players will benefit from having a few days' rest, and I'm sure Brendan Rodgers will give them an extra break to recharge their batteries," Lawrenson told the Liverpool Echo.
"Not that they will need much incentive. The Reds' squad will be champing at the bit by the time they walk out at Old Trafford next Sunday. By then, of course, they could be 10 points behind leaders Chelsea."
"With Liverpool playing so many games on Sunday between now and the end of the season, playing catch-up is something they are going to have to get used to. Yet I doubt any fan - or indeed player - truly believed they'd be in the situation of still challenging for the title in March."
"Rodgers' men are just enjoying the moment, concentrating on themselves and will simply look to keep winning games. They just need to maintain confidence in their abilities."
"Liverpool have no midweek games generally, have none of the European distractions of their rivals, and can have all week to look at the opposition and assess their strengths and weaknesses. They will be ready for Manchester United when the first whistle blows at Old Trafford," he concluded.