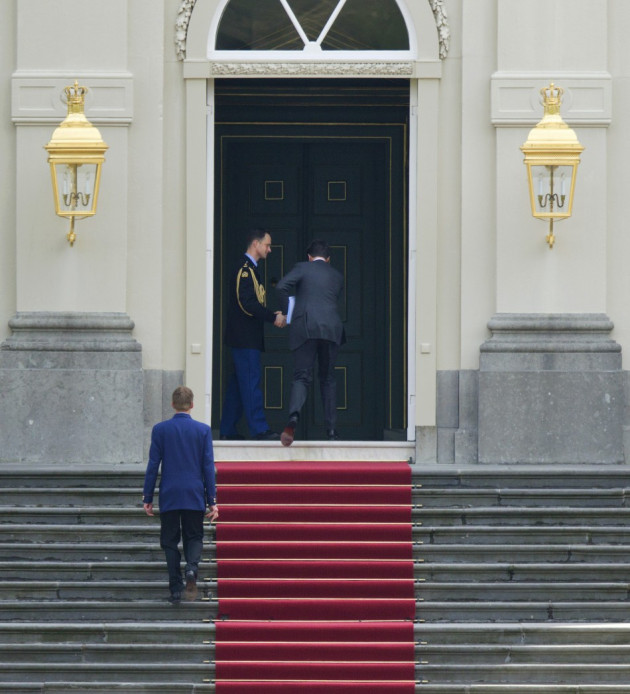 The Dutch coalition government resigned Monday after failing to agree on budget terms that would meet EU targets for deficit reduction.
Prime Minister and Liberal Party leader Mark Rutte will formally offer a cabinet resignation statement to Queen Beatrix later today, Dutch broadcaster RTL reported, after an emergency debate failed to stabilise the government after the withdraw of coalition partner's Geert Wilders's Freedom Party over the weekend.
Opposition Labor Party leader Diederik Samson has said he will only support deficit reduction measures - inside an agreed budget - if a general election is held in September, three years earlier than scheduled.
Holland's benchmark AEX index extended losses following news of the resignation, falling nearly 2.5 percent on the day to trade at 301.46, the lowest level since December of last year.
The extra yield, or spread, investors demand to hold triple-A Dutch government bonds instead of bunds rose sharply to 69 basis points today, a three-year high. Credit default swap contract prices were also on the rise, rising 10 basis points to 129 basis points following the resignation. This means an investor would pay $12,900 each year for five years to insure $10m in Dutch government debt from default, just $700 from the record high.
Holland's 2013 budget deficit is tabbed at 4.6 percent - well ahead of the EU's mandated target of 3 percent. Lawmakers will need at least €9.5bn in spending cuts to bring the nation's finances in-line. Finance Minister Jan Kees de jager said he expects to be able to negotiate with other lawmakers to meet the 3 percent target. The EU Commission said immediately after the resignation that it "trusts" the Dutch government will continue to seek budgetary solutions. A 30 April deadline looms for details to be submitted to the EU.
The failure of Rutte and de jager to win support for deficit reduction is a huge embarrassment for the pair, who have been the most vocal supporters of the EU's fiscal treaty and have regularly spoken out in criticism of so-called "budget sinners" Greece and Portugal.