Mark Zuckerberg plans to connect a further five billion people to the internet, bringing affordable apps and mobile web access to the two-thirds of the world who are not yet online.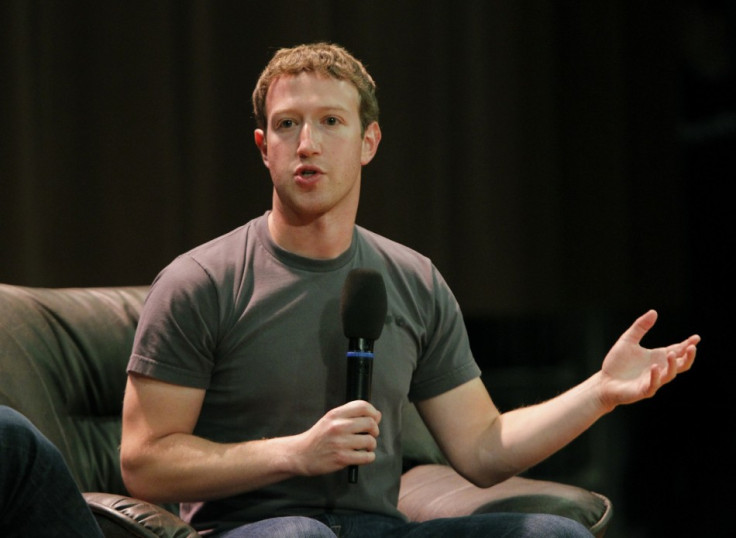 To make this a reality, the Facebook founder has partnered with Samsung, Ericsson, Nokia, Qualcomm and others to create the Internet.org initiative, which aims to develop ways of reducing the cost of internet access, and build infrastructure to bring the web to developing countries.
A notable exception from the initiative is Google, which recently began testing giant balloons capable of broadcasting internet access to some of the world's most remote areas, known as Project Loon.
Likening the internet to a "knowledge economy", Zuckerberg said: "Everything Facebook has done has been about giving all people around the world the power to connect. There are huge barriers in developing countries to connecting and joining the knowledge economy. Internet.org brings together a global partnership that will work to overcome these challenges, including making internet access available to those who cannot currently afford it."
Zuckerberg believes connecting the world "will be one of the most important things we do in our lifetimes".
Slow growth
There are 2.7 billion people with access to the internet, which is just over a third of the world's population, and adoption is growing by less than 9% each year, a figure Zuckerberg claims is "slow considering how early we are in [the internet's] development."
To increase this growth and bring the internet to billions more, Internet.org aims to make access affordable by collaborating with manufacturers of low-cost smartphones and reducing the cost of data.
Alongside the announcement, Zuckerberg published a 10-page paper entitled 'Is Connectivity A Human Right?' which expands on the reasons for creating Internet.org and how it plans to succeed.
The Facebook founder wants to see mobile data used more efficiently to reduce the cost of using applications and the mobile web on smartphones. Potential projects to lower these costs include developing "data compression tools" to deliver the same content but by using less data.
The efficiency drive will also look at ways of caching date so apps don't have to request the same information again and again, thus reducing data usage.
Profits
Far from operating as a charity, Zuckerberg says repeatedly that the companies invested in Internet.org must be able to make a profit; this, the 29-year-old explains, will require a fine balance between offering some services for free, while charging a price for others that is both affordable by developing-world customers and large enough to turn a profit for its partner.
"A key constraint here is to define which basic internet services should have free data, and which require a data plan. If we get this right, then it will be possible to enable the most people to get on the internet while also sustainably generating the most profits for the industry."
Although his plans are geared towards turning a profit for its partners, Zuckerberg has distanced his company's commercial interests from the project.
"The unfair economic reality," Zuckerberg writes, "is that those already on Facebook have way more money than the rest of the world combined, so it may not actually be profitable for [Facebook] to serve the next few billion people for a very long time, if ever. But we believe everyone deserves to be connected."
Despite his optimism in connecting a further five billion people, Zuckerberg admits he can't yet help the many people who do not yet own a mobile phone or computer. "Over time we'll need to connect them too, but for now we don't yet have a plan for delivering internet to [these] people...so we're not covering that here."
The next industrial revolution
Stephen Elop, CEO of Nokia, a partner of Internet.org, said: "Our industry is now at an exciting inflection point where internet connectivity is becoming more affordable and efficient for consumers while still offering them great experiences. Universal internet access will be the next great industrial revolution."