Mark Zuckerberg is to sell 41.4 million Facebook shares, worth around $2.3 billion, (£1.4bn) as the social network he co-founded proposes a secondary offering of 70 million shares.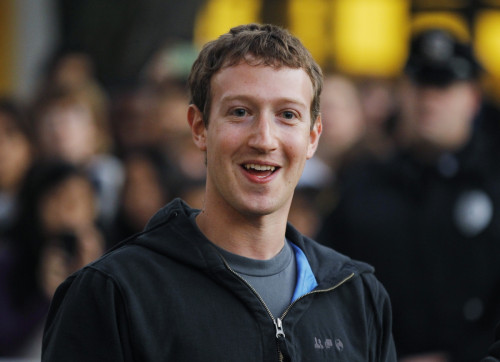 The 29-year-old's shares will form part of an offloading of Class A common stock, joined by a further 27 million shares from the company itself.
Facebook's share price was down 4.8% at $52.90 in pre-market trading, having risen by almost 130% in the last six months from a low of around $34 per share.
The growth was boosted by strong quarterly results in the second half of the year, thanks to increasing revenue from mobile adverts on the site's smartphone and tablet applications.
A filing published by Facebook said Zuckerberg's voting power will be reduced from 58.8% to 56.1% as a result of the sale.
Board member Marc Horowitz will also contribute, selling off 1.65 million Class A shares.