Investors were left disappointed as Mark Zuckerberg did not attend the second day of Facebook's IPO roadshow as it tours America ahead of floating on the Nasdaq later this month.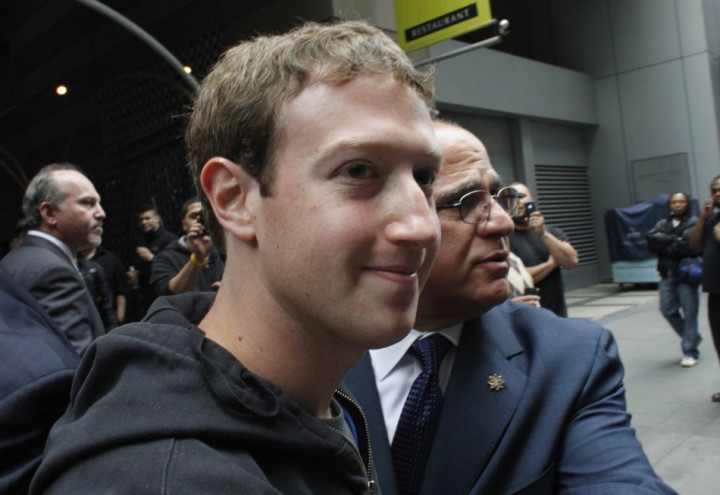 After kicking off the roadshow in New York on 7 May - and wearing, to disapproval from some investors, his trademark hoodie and jeans - Zuckerberg, 27, was a no-show at day two on 8 May, which saw Facebook visit Boston's Four Seasons Hotel, close to the social network's Harvard birthplace.
An unnamed investor told the Wall Street Journal that Zuckerberg's no-show was "a let-down," adding: "We were expecting him to be there. You're buying stock in him as much as the company."
In Zuckerberg's absence investors attended a question and answer session with chief financial officer David Ebersman and chief operating officer Sheryl Sandberg, who answered questions focusing on Facebook's ability to sell targeted, tailored advertising.
Advertising is key to Facebook's finance, providing the 900-million member social network with 82 percent of its revenue in the last quarter, although with 488 million users of the site's mobile applications each month, monetising those apps will be crucial to continued financial success.
Some investors were heard to be disappointed by Monday's presentation as it featured a 30-minute video which had already been widely distributed, leaving little time afterwards for questions; the video was not shown on Tuesday, giving more time for the Q&A session.
While they were happy to see the video dropped, Zuckerberg's no-show didn't go down well, with senior investment analyst Dana Cease telling the Wall Street Journal: "I can understand why the company would want to limit his exposure," but said that investors would want to hear from Zuckerberg, as he is the controlling shareholder.
Cease added: "I would have liked to see him out there at least answering some broader questions. It would be good to have some comfort."
Following flotation - which is predicted to be on 18 May - Zuckerberg will retain roughly 57 percent of the social network, giving him ultimate control over any decisions the board makes, although he will face pressure from investors to act in their interests.
The company will sell off 338 million shares during its flotation, which are expected to raise between $9.4bn and $11.8bn - substantially larger than Google's 2004 IPO, which raised $1.66bn.
During the first day of Facebook's roadshow Zuckerberg announced that his $1bn (£620m) acquisition of Instagram (comprising 23 million shares and $300m in cash) was entirely his decision, and that he would do the same, even after flotation when he has investors to answer to.