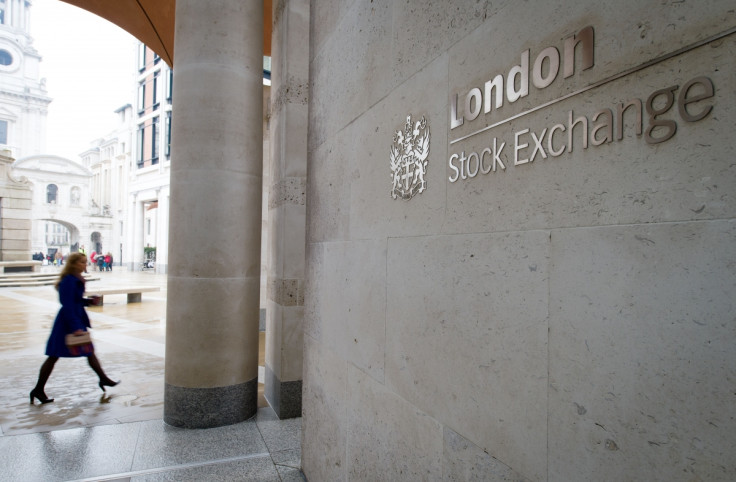 UK and European stocks began rebounding early on Wednesday, 10 February. The bounce in prices ended a three-day losing streak as indices were boosted by a strong performance among banking stocks and oil prices gained ground.
Midway through the morning session, London's FTSE 100 was up 1.21% to 5,700.03, while France's CAC 40 and Germany's Dax were 2.21% and 2.31% higher respectively, and the Pan European Stoxx 600 was 2.37% in the black.
Oil prices put a difficult session behind them and moved higher, with Brent Crude gaining 1.69% to $30.84 (£21.27, €27.34) a barrel, while West Texas Intermediate rose 1.86% to $28.47 a barrel.
"Oil continues to keep its head just above the $30 a barrel level, but without an OPEC resolution and no real change in the supply and demand balance, it only looks a matter of time before gravity kicks in again," said IG's market analyst Alastair McCaig. "Since the turn of the year expectations of US interest rate changes have gone from four increases to the current 70% probability of no changes in 2016."
In London, financial stocks were the stand-out gainers, with Barclays, HSBC, Standard Chartered and Royal Bank of Scotland each gaining between 1.6%-2.8%. Tesco was also on the front foot, after a Kantar Worldpanel report released on 9 February confirmed the retailer was on the right track.
Computer chip producer ARM Holdings fell by 1.91% during the morning. The drop came despite reporting a surge in profit and sales in its financial year, due to concerns about the chip market and slowing sales of Apple's iPhone 6 which uses ARM's A8 CPU.
Great Britain GDP struggling
On the macroeconomic front, the news was not as positive, as official figures released by the Office for National Statistics showed the UK's industrial output fell further than the ONS's initial estimates.
"December's sharp drop in industrial production will fuel concerns about the UK economic outlook as well as the unbalanced nature of growth," said Howard Archer, chief European and UK economist at IHS Economics. "It will also likely harden views that the Bank of England will not be raising interest rates during 2016. However, we believe it remains highly unlikely that the Bank of England will cut interest rates."
Elsewhere, while markets in China, Hong Kong and South Korea are closed for the Lunar New Year holiday, which began on Monday, 8 February, Japan's Nikkei fell 2.31% amid ongoing concerns over the health of the European banking sector.
"Concerns about European banks are contributing to the risk off mood in markets," said Shinichiro Kadota, chief FX strategist at Barclays in Japan. "In addition, US data this month has been weak and Fed officials appear to be toning down on rate hikes."