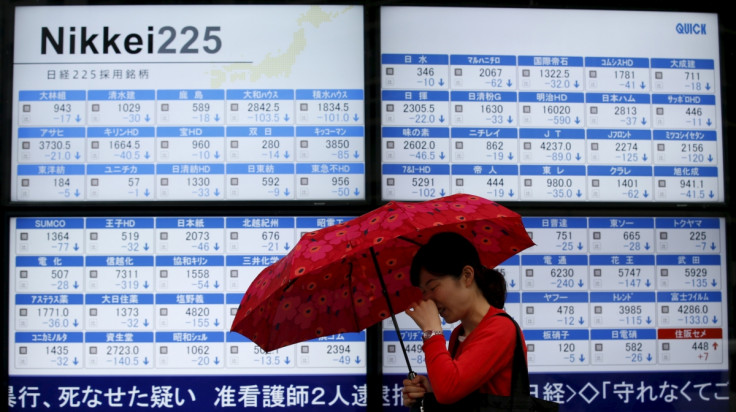 While China, Hong Kong and South Korea, among others, remained closed for the Lunar New Year holiday, remaining stock exchanges in Asia were trading lower on 10 February. This was because of concerns over the global banking sector, especially in Europe.
Fears over a sell-off in the European banking sector have gathered pace recently after the Stoxx Europe 600 Banks Index, the gauge of the banking sector in Europe, recorded its sixth consecutive weekly decline, the worst streak since 2008.
John Cryan, chief executive at Deutsche Bank, publicly claimed that his bank was "rock solid", after the German lender's share price declined by 4.27% yesterday (9 February), marking a 46% decline since the start of 2016 and a 58% slump in the past six months. His claim was also backed by Wolfgang Schaeuble, Germany's finance minister, who said: "I have no concerns about Deutsche Bank."
Apart from Deutsche, European banks such as BNP Paribas, Barclays and Italy's Intesa Sanpaolo have also seen a decline in their share prices recently. This is over investor concerns that the monetary policy set by the European central bank will reduce not only the banks profits but their ability to repay debt.
Shinichiro Kadota, chief FX strategist at Barclays in Japan, said: "Concerns about European banks are contributing to the risk off mood in markets. In addition, US data this month has been weak and Fed officials appear to be toning down on rate hikes."
Indices in Asia traded as follows on 10 February at 5.33am GMT: Australia's S&P/ASX 200 was at 4,775.70, down 1.17%; India's CNX Nifty was trading lower by 0.98% at 7,226.90; Japan's Nikkei 225 continued its bearish trend. It was trading at 15,575.04, down 3.17%. While Hong Kong and South Korea will resume trading tomorrow (11 February), mainland Chinese markets and Taiwan will be closed for the week.
Meanwhile, the Dow Jones Industrial Average closed at 16,014.38, down 0.08% overnight, while the FTSE 100 closed lower by 1% at 5,632.19 on 9 February. Among commodities, WTI Crude Oil was trading 2.25% higher at $28.57 (£19.74, €25.30) a barrel, while Brent was up 2.41% at $31.05 a barrel, at 5.40am GMT on 10 February.