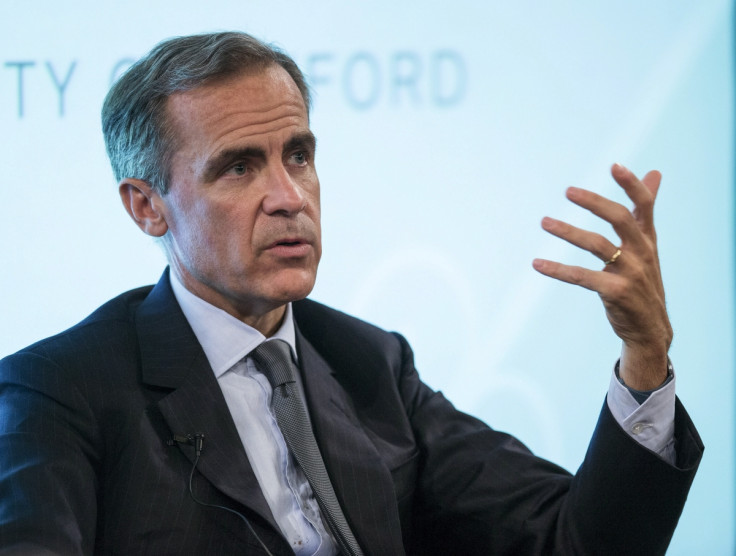 The FTSE 100 was largely flat on Thursday (17 March), after soaring in the morning because of the Federal Open Market Committee's (FOMC) minutes. In a busy week for Central Banks, both the Bank of England and the FOMC decided, unsurprisingly, not to touch central interest.
The statement by the Fed, which showed that the FOMC is still on course to hike the interest rates gradually twice in 2016, were seen as favourable for markets.
After the BoE's Monetary Policy Committee published its decision on the interest rate and its minutes, markets were largely unaffected. The minutes showed nothing investors did not expect or did not already know.
The most exciting thing the policy makers mentioned was the uncertainty ahead of the Brexit vote in June. "Although the Committee did not think that the outlook for economic growth has changed much since February's Inflation Report, it noted an increase in uncertainty ahead of the EU referendum and warned that this could depress growth in the near term," analysts at Capital Economics said.
Commodity companies surged on Thursday as investors are keen on the copper rally that kicked off two months ago. After hitting a half-year-low in January, the metal has surged 13% to $2.27 (£1.57) a pound.
Rio Tinto was among the soaring mining companies, after it was announced its chief executive is to step down as boss of the company. The CEO, Sam Walsh, is to quit from July 2016 after three years leading one of the world's biggest mining companies. Rio said Jean-Sébastien Jacques is to succeed Walsh.
Walsh has spent 25 years at Rio and took over from Tom Albanese as the boss in January 2013. The company's share price has dropped 34% under his leadership, largely due to the fall in commodity prices.
His replacement, 44-year-old Jacques, has held senior position at Rio Tinto since October 2011. He worked as CEO of the firm's copper croup, having previously worked at companies, such as Palabora Mining and Bougainville Copper.
Barclays was among the biggest fallers on the FTSE 100. The bank made headlines after fund manager Terry Smith announced he is suing Barclays for £220,000.
Smith, the CEO of investment fund Fundsmith, claims that the British bank failed to transfer his money (amounting to hundreds of thousands pounds) to his fund.
FTSE 100 biggest risers
Fresnillo +9.43%*
Anglo American +9.17%
Glencore +8.87%
Antofagasta +8.18%
Randgold Resources +7.61%
FTSE 100 biggest fallers
Shire -2.63%
Barclays -2.53%
Worldpay -2.52%
EasyJet -2.51%
British American Tobacco -2.02%
FTSE 250 biggest risers
OneSavings Bank +21.75%
Clarkson +10.54%
Evraz +6.93%
Centamin +6.50%
Acacia Mining +5.66%
FTSE 250 biggest fallers
Barr AG -5.18%
Millennium &Copthorne Hotels -5.05%
St Modwen Properties -3.34%
CLS Holdings -3.31%
Woldwide Healthcare Trust -3.26%
*Data provided by HL and the London Stock Exchange, after markets closed on 17 March