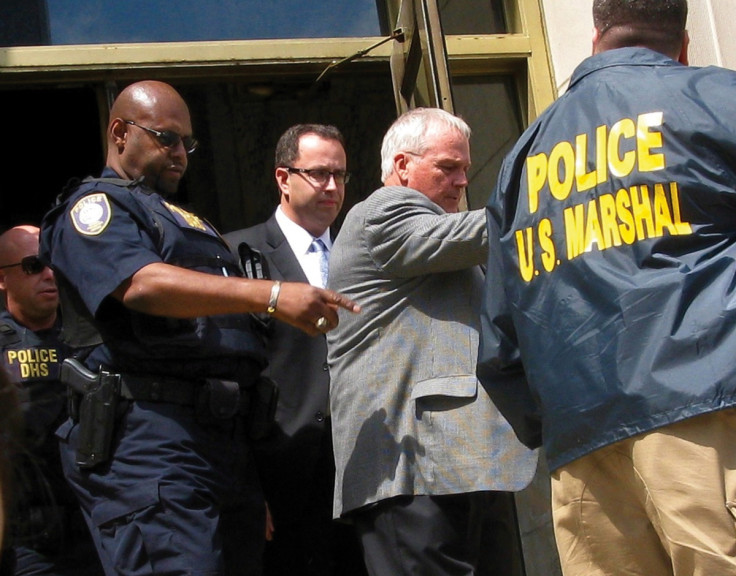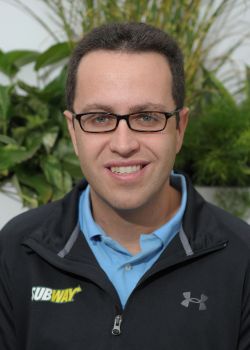 Jared Fogle, the former Subway restaurants spokesman in prison for child sex charges, has reportedly been attacked by a fellow inmate. Fogle was allegedly left with a bloody nose, swollen face and scratches on his neck after the attack on 29 January.
According to TMZ, Fogle was attacked by Steven Nigg, who is serving time for gun-related charges. It is believed that 60-year-old Nigg has now been placed in solitary confinement as punishment for the incident.
Fogle, 38, was sentenced to 15 years in prison on 19 November after pleading guilty to one count each of possessing and distributing child pornography and travelling for illicit sexual conduct with a minor. TMZ reported that Niggs had a personal issue with child sex predators and that his family were not surprised to hear about the attack.
Prior to the child sex charges, Fogle was famous as the face of a Subway campaign that centred on him losing weight while only eating sandwiches from the fast food outlet. He had worked at Subway for 16 years before being fired when the charges surfaced.
In November 2015 Fogle admitted to paying for sex with girls as young as 16 and agreed to pay his 14 victims $100,000 (£65,000) each. An Indianapolis court also heard that he agreed to get sexual disorder treatment and that he would be registered as a sex offender wherever he lives after being released from prison.