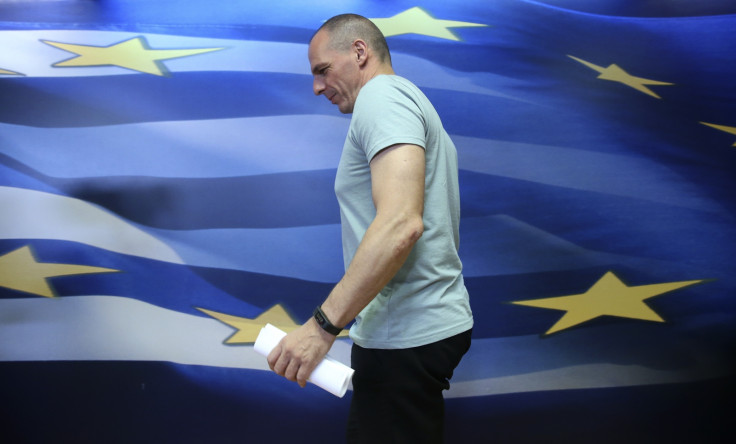 The Greek no vote to reject a debt deal from their creditors on 5 July held the London stock exchange down on 6 July.
"Markets were taken aback by the overwhelming support for the Greek government's anti-austerity stance given that pollsters had claimed the referendum result was too close to call," says AJ Bell investment director Russ Mould.
"Banks saw some of the sharpest falls amid fears that the crisis could increase losses from bad loans although most banks have already taken steps to limit their exposure to Greek assets."
The market pulled back -0.76% to close at 6,535.68. This was after it barely budged on 3 July, gaining just +0.04% on anticipation of the vote result.
The FTSE 100's biggest faller was Rolls-Royce, falling -6.30%. The company suspended its £1bn share buyback programme and warned its profits will be lower than expected after orders for its marine division, which serves the offshore oil and gas sector, are lower than expected.
FTSE 100 biggest risers
Marks & Spencer Group Plc +8.50 (+1.58%) 547.00
Reckitt Benckiser Group Plc +63.00 (+1.14%) 5,589.00
Royal Mail Plc +5.50 (+1.09%) 510.50
SSE Plc +16.00 (+1.03%) 1,574.00
Barratt Developments Plc +6.50 (+1.02%) 646.00
FTSE 100 biggest fallers
Rolls Royce Holdings Plc -54.00 (-6.30%) 802.50
Royal Bank of Scotland Group Plc -12.80 (-3.56%) 346.50
Schroders Plc -113.00 (-3.56%) 3,061.00
TUI AG -33.00 (-3.14%) 1,017.00
Weir Group Plc -53.00 (-3.08%) 1,666.00
FTSE AIM 100 biggest risers
Avanti Communications Group Plc +18.75 (+9.62%) 213.75
First Derivatives Plc +55.00 (+4.06%) 1,410.00
Sinclair IS Pharma Plc +1.00 (+2.60%) 39.50
SafeCharge International Group Limited +6.25 (+2.35%) 272.00
Scapa Group Plc +4.50 (+2.24%) 205.00
FTSE AIM 100 biggest fallers
Velocys Plc -22.25 (-19.35%) 92.75
Globo Plc -4.00 (-8.16%) 45.00
Earthport Plc -2.50 (-6.58%) 35.50
Optimal Payments Plc -14.75 (-5.87%) 236.50
Utilitywise Plc -13.00 (-5.00%) 247.00