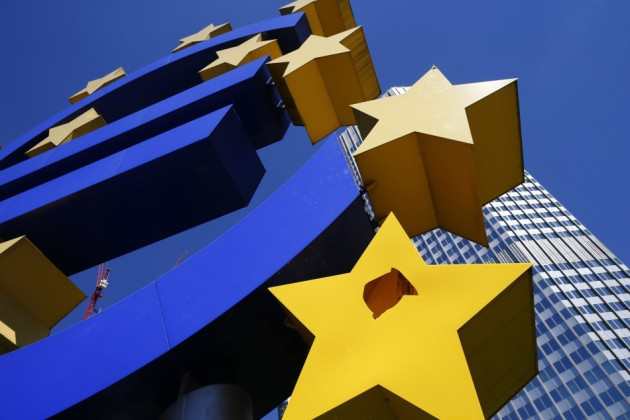 Business activity in the Eurozone expanded further in September, as the single-currency region's recovery gathered pace with job layoffs easing significantly.
Markit's Eurozone final composite output index rose to a 27-month high of 52.2 in September from 51.5 in August and the previous flash estimate of 52.1.
Any reading above 50 indicates an expansion in business activity.
"There were also reassuring signals on the jobs front as the rate of losses eased to a very modest pace, raising the possibility of employment starting to recover in the near future," Markit said in a statement.
"The final PMI confirms the message from the earlier flash reading that the eurozone enjoyed its strongest quarter of expansion for just over two years in the third quarter," said Chris Williamson, chief economist at Markit.
Business output has expanded in both services and manufacturing sectors during the month, according to Markit.
In addition, rising inflows of new business with improved demand at home and abroad helped the economy.
Services Sector
Markit's services business activity index rose to a 27-month high at 52.2 in September, up from 50.7 in August. The largest economies in the region contributed significantly for the overall growth.
Germany's services sector expanded at the highest pace in seven months in September, while activity was at a 20-month high in France and a two-and-a-half year high in Italy. Growth in Ireland remained strong despite easing sharply over the month.
Meanwhile, Spain's services sector contracted, following a modest expansion in August.
"The Spanish service sector failed to show much sign of a recovery during September as activity fell back in response to weaker new order growth which itself had been supported by further sharp discounting," said Andrew Harker, Markit economist.
The outlook for the eurozone service sector was positive with the amount of new business and rising business confidence.
"Companies were heartened by the ongoing signs of recovery in both the currency union and broader global economy," said Markit.
Improved Employment Conditions
The composite employment index, measuring the labour market in manufacturing and services sectors, rose to 49.7 from 48.4, signifying the slowest pace of job cuts since January 2012.
The single-currency region's labour market showed signs of recovery, with employment stabilising in the services sector, after 20 consecutive months of job losses.
Employment increased for the second time in Germany in the past three months, while the French labour market moved closer to stabilising.
In Spain, the rate of job losses eased to a 28-month low, but it was the lowest among the biggest eurozone nations.
"The region is by no means out of the woods yet," Markit's Williamson added.
He noted that growth remains only modest in the area. Furthermore, the political instability such as in Italy suggests that the region's recovery could be derailed.