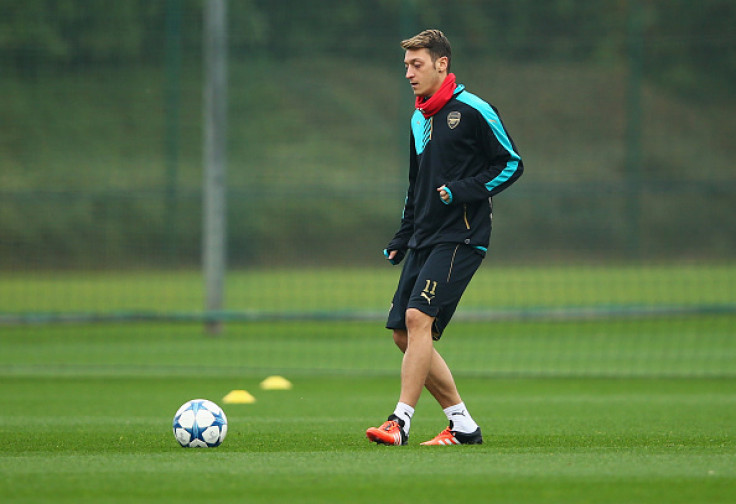 Arsenal legend Martin Keown understands that the Gunners' main strength is their slick passing and attack, but has warned that they have to find the perfect balance between attack and defence if they want to win the Premier League title this season. The north London club are currently level on points with league leaders Manchester City, but are in second place owing to their inferior goal difference.
The north London club started their campaign in the worst possible fashion, when they lost at home to West Ham United, but have since grown from strength to strength and have lost just one game since, which was against Chelsea at Stamford Bridge. Moreover, they have the second best defensive record in the league with only Manchester United having conceded fewer goals than the Gunners.
The former Arsenal defender claims that Mesut Ozil's assists are as important as Francis Coquelin's tackles in midfield in the title race and believes that the team that achieves the perfect balance will be successful in England this campaign. Keown claimed Arsenal are still not close to finding that balance as they showcased during their 5-1 loss against Bayern Munich and Sunday's (8 November) 1-1 draw against arch rivals Tottenham Hotspur at the Emirates Stadium.
"The way Arsenal attack and play football is key to all their success – that's their brand, attacking football. Ozil getting all these assists is very key to that, but just as important is the number of tackles Francis Coquelin might make, or the number of clearances and blocks Laurent Koscielny might make," Keown wrote in his column for The Daily Mail.
"You have to demonstrate both sides of the game and I feel Arsenal are at a crossroads. From a physical point of view, they should have been able to outscrap Tottenham last weekend. And from a footballing aspect, they should have been able to cope better with Bayern Munich."
"We've seen them outbattled and outplayed in the space of a week, and this tells me there needs to be a better balance in both areas. The team that finds that balance will win the Premier League," the former Gunners star added.