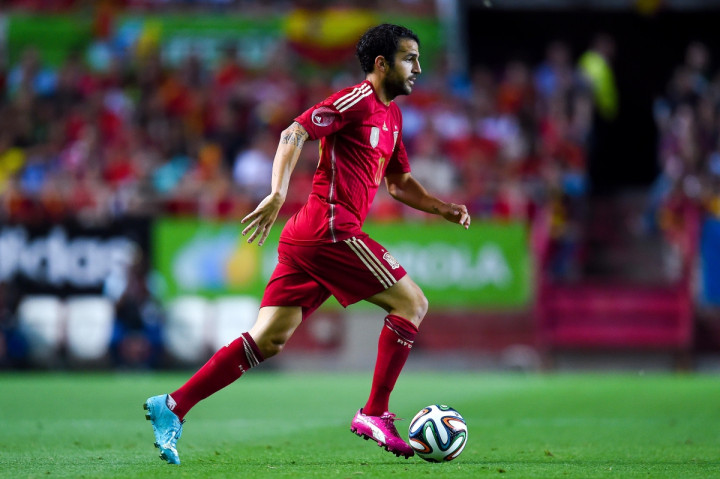 Former Arsenal defender Martin Keown is not surprised by the club's decision not to sign Cesc Fabregas, given the plethora of current options available to Arsene Wenger.
Fabregas is set to leave Barcelona this summer, with the Spanish international heavily linked with a move to Chelsea, but the Gunners have first refusal on his signature after inserting a clause in his contract upon his departure in 2012.
But Arsenal have rejected the opportunity to re-sign Fabregas and given how the club are richly- endowed in the position, Keown feels it is a shrewd move by Wenger.
"I'm not surprised [they don't want to re-sign him]," Keown said. "After Fabregas left, Arsene had to invest time in someone else and he doesn't want to block their path if Fabregas comes back.
"Alex Oxlade-Chamberlain is someone who can play in that central midfield position as well as Jack Wilshere of course.
"Wenger probably feels he's more than catered for in that attacking midfield area - it's a defensive midfielder that's going to be more purposeful in that Arsenal squad now."
Keown added: "I do believe Fabregas would improve any team in the world so of course, he deserves special consideration but there are only so many £30m players you can buy every summer.
"Arsene Wenger has just signed a new three-year contract and I'm not sure he'll be signing another one so he might think if he's going to spend £30m, he would prefer it to be on a centre-forward than another midfielder."
After ending their nine-year wait for a major trophy by winning the FA Cup, Arsenal are expected to build on their impressive campaign with another marque addition this summer.
The club smashed their transfer record to sign Mesut Ozil from Real Madrid last summer but amid interest in Napoli wideman Lorenzo Insigne, have seen their interest laughed off by president Aurelio De Laurentiis.
"Arsenal offers 20 million for Insigne? This makes me laugh. I want to make Insigne rise to a value of 60-70 million," De Laurentiis told Repubblica.