Ubisoft has announced a partnership with Marvel to create a videogame based on The Avengers.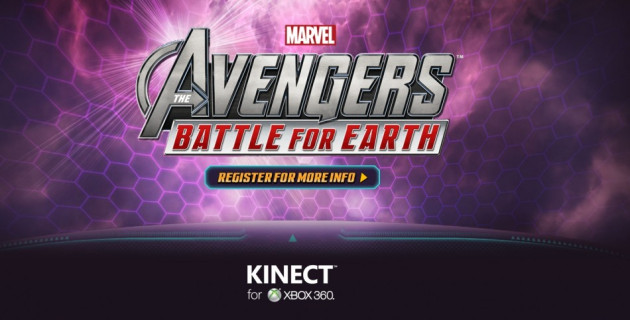 Developed by Ubisoft Quebec, Marvel Avengers: Battle for Earth will be inspired by the Secret Invasion storyline from the comic-book series.
The game will be released this autumn for Microsoft's Xbox 360 games console with Kinect and on Nintendo's Wii U system. No PlayStation 3 or PC version has been announced yet.
The American sign-up page for the game states "Requires Kinect Sensor", suggesting it may be Kinect only. The same page also lists an Xbox Live logo, so players should be able to battle their foes over the internet.
Marvel Avengers: Battle for Earth will feature 20 different characters and the Avengers assembling will include - of course - Iron Man, Hulk, Captain America and Thor, as well as other fan-favourite super heroes and super villains from the Marvel Universe.
Given the popularity of the movie we'd also expect to see Nick Fury, Hawkeye and Black Widow in there too.
"We are excited to team up with Marvel Entertainment to bring some of the most iconic comic-book characters from the Marvel line-up to life in motion-gaming," said Tony Key, US senior vice president of sales and marketing at Ubisoft.
"Fans of the Marvel universe and superhero games are going to love the extensive combinations of characters, motion-controlled moves and competitive gameplay."
Andreea Enache-Thune, SVP of games and digital distribution at Marvel, said that Ubisoft's talent would match Marvel's own commitment to make Avengers: Battle for Earth the best motion-controlled game available.
"For the last few years, Marvel has positioned itself to deliver the absolute best in entertainment, be it in film, animation, comics or games. Partnering with Ubisoft is a big part of that ongoing movement," she added.