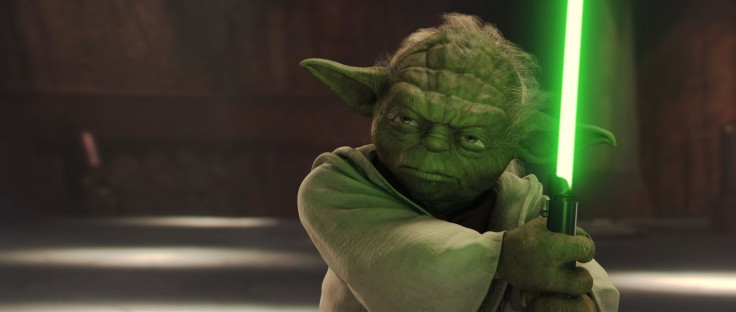 Throughout its run, Star Wars fans have learnt about the pasts of several characters including Luke Skywalker, Leia Organa and most obviously, ultimate big bad Darth Vader but one well-loved hero that remains a mystery to this day is Yoda. Fortunately, for those desperate to know more about the iconic Jedi Master, his origins are set to be explored in an upcoming comic series under Marvel's banner.
Since Disney acquired Lucasfilm back in 2012, books, comics, a video game and the animated series Star Wars Rebels have elaborated on the six existing live-action movies and the Clone Wars animated series, which were the only canon material at the time.
However, most of these more recent outings focus on events that take place after A New Hope, with many specifically concentrating on the time period between Return Of The Jedi and The Force Awakens. Yoda hasn't really been a notable part of the picture so far, so it's pretty big news to learn that we'll finally learn more about him.
"This story takes place before the Clone Wars and it's set in a world we've never seen before" writer Jason Aaron recently teased to starwars.com. "I was always just intrigued by that idea. You know, we've seen Yoda as the teacher, as the wise Jedi Master, but I wanted to see Yoda just as the Jedi. So this puts him on a very unusual adventure. The other big challenge with Yoda, of course, is finding something that's a challenge for him, right? Who can pose a threat to Yoda?
"I think we came up with an interesting answer to that question. That's part of the mystery of this story. There's a very specific reason that this is going to be quite the challenge for Yoda. It's not a matter of just him being the more powerful Jedi. It's a bit trickier than that.
"I don't know if we've put a pin in exactly when it takes place. It does take place before Phantom Menace," Aaron continued. "We do get a brief appearance by Qui-Gon [Jinn] and young Obi-Wan [Kenobi], so that'll probably help date it."
Scheduled to be released in December, the comic will feature artwork from Salvador Larroca, best known for his work in the X-Men and Iron Man universes as well as the Darth Vader interludes. The issue will continue on from the current Star Wars comic series where Skywalker has stumbled across Kenobi's manuscripts about Yoda's past adventures. The manuscripts will reportedly trigger the flashbacks giving us a glimpse at his early years.
For more entertainment news follow A-List on Twitter @Alistinsider