Thor: Ragnarok director opens up on rumours of a Doctor Strange cameo
Chris Hemsworth spotted on the upcoming sequel's set holding a piece of paper with Strange's address on it.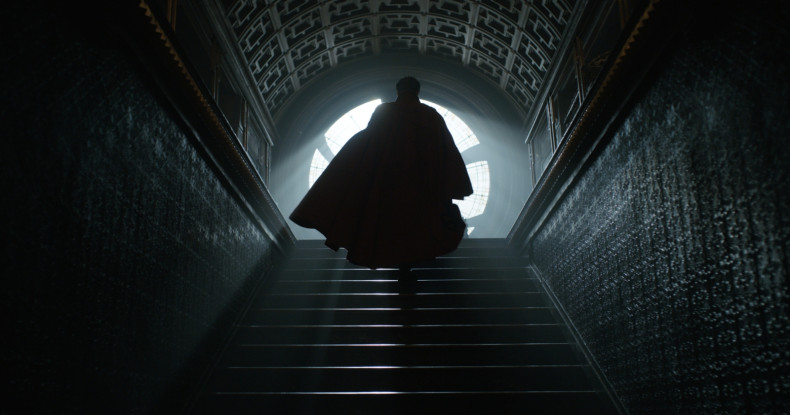 Back in August, Chris Hemsworth was spotted on the set of upcoming sequel Thor: Ragnarok and the photos that emerged sent Marvel Studios fans into somewhat of a frenzy. During filming, the Australian actor was caught holding a piece of paper with the address "177a Bleecker St" on it which readers of the original comics will recognise as the residence of Stephen Strange's Sanctum Sanctorum.
Many assumed that this meant Doctor Strange (played by Benedict Cumberbatch in his own standalone film within the Marvel Cinematic Universe next month) will have a cameo in the next Thor movie, perhaps even getting involved in the action if the titular Asgardian god is trying to track him down.
However, while it looked pretty certain given the paparazzi shot, Ragnarok director Taika Waititi has remained coy as to whether audiences will see the Sorcerer Supreme rub shoulders with the Avenger.
"Ohhh I don't know. I am not sure if... I don't know actually," the New Zealand-born filmmaker confessed to Digital Spy, when asked specifically about the paper Hemsworth was seen with. "I can't comment on it. It may have just been something for the fans."
While Waititi's vagueness when it comes to any concrete information might have fans doubting whether it was just an on-set prank or a mere coincidence, the publication also went on to ask whether Cumberbatch might be seen in the film, to which he responded a little more enthusiastically.
"Might be something like that. Might be a little tease," he stated, before adding: "Or maybe a tease just for people who wanted to zoom into that photo."
Also starring Tessa Thompson, Idris Elba, Mark Ruffalo, Jeff Goldblum, Tom Hiddleston and Cate Blanchett, Thor: Ragnarok is scheduled to reach UK cinemas on 27 October 2017 and US big screens on 3 November. After a recent shift forward in the film's UK release, Doctor Strange will now be seen in cinemas on 25 October. It will reach the US on 4 November.
For more entertainment news follow A-List on Twitter @Alistinsider