Maryam Mirzakhani: World's Top Mathematics Prize 'Fields Medal' Awarded to Woman for First Time
Iranian mathematician walked away with top prize.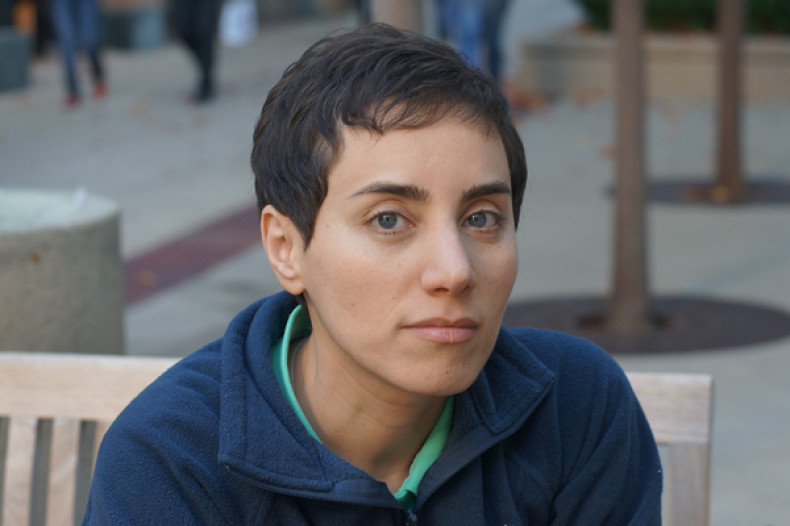 A woman has been awarded the world's most prestigious honour in mathematics for the first time since the award was established in 1936.
Maryam Mirzakhani, a professor of mathematics at Stanford University in California, has been awarded the 2014 Fields Medal, widely regarded as the "Nobel Prize of mathematics".
Mirzakhani was awarded the prize for her sophisticated and highly original contributions to the fields of geometry and dynamical systems. The award will be presented by the International Mathematical Union at a ceremony in Seoul on Wednesday morning.
"This is a great honour. I will be happy if it encourages young female scientists and mathematicians," Mirzakhani said. "I am sure there will be many more women winning this kind of award in coming years."
Officially known as the International Medal for Outstanding Discoveries in Mathematics, the Fields Medal is worth around £8,000. It is awarded to exceptional talents under the age of 40 once every four years and between two and four prizes are announced each time.
"On behalf of the entire Stanford community, I congratulate Maryam on this incredible recognition, the highest honour in her discipline, the first ever granted to a woman," said Stanford President John Hennessy.
"We are proud of her achievements, and of the work taking place in our math department and among our faculty. We hope it will serve as an inspiration to many aspiring mathematicians."
The award recognises Mirzakhani's contributions to the fields of geometry and dynamical systems, particularly in understanding the symmetry of curved surfaces, such as spheres, the surfaces of doughnuts and of hyperbolic objects. Although her work is considered "pure mathematics" it has implications for physics and quantum field theory.
"What's so special about Maryam, the thing that really separates her, is the originality in how she puts together these disparate pieces," said Steven Kerckhoff, a mathematics professor at Stanford and one of Mirzakhani's collaborators. "That was the case starting with her thesis work, which generated several papers in all the top journals. The novelty of her approach made it a real tour de force."
Mirzakhani was born and raised in Tehran, Iran. As a young girl she dreamed of becoming a writer, but her affinity for solving mathematical problems and working on proofs had shifted her sights.
"It is fun – it's like solving a puzzle or connecting the dots in a detective case," she said.
Mirzakhani became known to the international math scene as a teenager, winning gold medals at both the 1994 and 1995 International Math Olympiads.
Three other researchers were named Fields Medal winners at the same ceremony in South Korea. The winners include Martin Hairer, 38, an Austrian based at Warwick University, Artur Avila, of the Institute of Mathematics of Jussieu in Paris, and Manjul Bhargava, a 40-year-old Canadian-American at Princeton University.
Christiane Rousseau, vice president of the International Mathematics Union, told the Guardian: "It's an extraordinary moment. Marie-Curie had Nobel prizes in physics and chemistry at the beginning of the 20th century, but in mathematics this is the first time we have a woman winning the most prestigious prize. This is a celebration for women."