Groundbreaking Iranian mathematician Maryam Mirzakhani, who became the first woman to receive the coveted Fields Medal, has died following a battle with breast cancer.
The 40-year-old fought the disease for four years and was recently hospitalised in the US as the cancer spread to her bone marrow.
Iran's Mehr News Agency cited one of Mirzakhani's relatives as confirming her death on Saturday (15 July).
"A light was turned off today. It breaks my heart ..... gone far too soon," friend Firouz Naderi, a Nasa scientist, also wrote in an Instagram post earlier in the day.
Mirzakhani was a professor in the US at Stanford University's mathematics department, having graduated from Iran's Sharif University of Technology in 1999 and earning her PhD in mathematics from Harvard University in 2004.
She made history in 2014 after becoming the first woman, as well as the first Iranian, to win the Fields Medal – nicknamed the "Nobel Prize of mathematics" – for her outstanding contributions to the fields of geometry and dynamical systems.
The award was established in 1936.
Christiane Rousseau, vice president of the International Mathematics Union, said at the time: "It's an extraordinary moment. Marie-Curie had Nobel prizes in physics and chemistry at the beginning of the 20th century, but in mathematics this is the first time we have a woman winning the most prestigious prize. This is a celebration for women."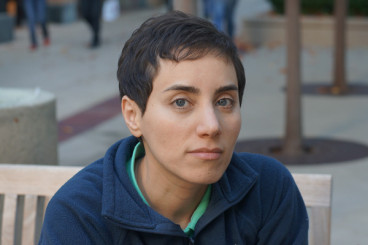 Mirzakhani was also a two-time gold medal winner in the International Mathematical Olympiad, a winner of the 2009 Blumenthal Award for the Advancement of Research in Pure Mathematics and the 2013 Satter Prize of the American Mathematical Society.
Mirzakhani was born in Tehran in 1977 and brought up in the Islamic Republic.
She is survived by husband Jan Vondrák, a Czech theoretical computer scientist, and their daughter Anahita.