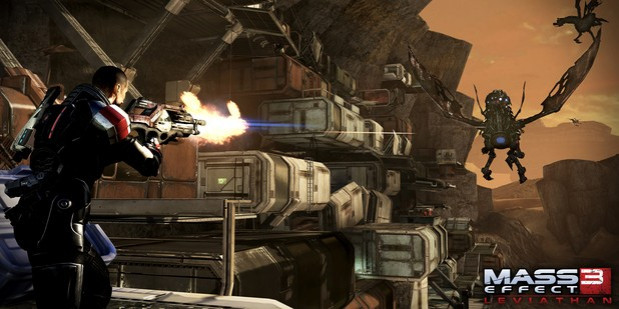 Mass Effect 3 single-player campaign is poised to get its first story-based DLC - Leviathan - on 28 August, across all three gaming platforms - PC, PlayStation 3 (PS3) and Xbox. Meanwhile, BioWare has released a new launch trailer depicting the events concerning the origin of Reapers, and Commander Shepard's underwater adventure in pursuit of a mysterious creature called Leviathan, which is capable of killing the Reapers.
The Leviathan DLC is expected to add more details to the Mass Effect 3 endings with additional dialogue content to the revised ending. The star child AI is reportedly expected to reveal further details on the origin of the Reapers and their relation to their creators - the titular Leviathans.
According to Digital Spy, Players will get to explore new uncharted planets and star systems, new areas of the Citadel and encounter new characters. All these game elements will enhance the core gameplay, besides aiding in unearthing the history of the Reapers. Underwater exploration using mech suit is also on the cards in Commander Shepard's final voyage.
Here is BioWare's game description for the Leviathan DLC, as stated on its official blog:
"Something lurks in the dark corners of space, something powerful enough to kill a Reaper. Shepard must discover the most closely guarded secret in the galaxy before the Reapers silence it forever. Discover more about the origins of the Reapers as you race across the galaxy to find the Leviathan. Unravel the dark history of the Reaper Race before it is too late. Coming later this summer there is no war, only the harvest,"
"Mass Effect 3: Leviathan expands upon the events of Mass Effect 3, with gripping and emotional storytelling, compelling new characters, and powerful weapons and upgrades. Unravel the dark history about the Reapers as you race across the galaxy to discover the Leviathan."
The DLC will cost $10 on PSN/Origin or 800 Microsoft Points via Xbox Live.
Watch Mass Effect 3 Leviathan DLC in Action Below: