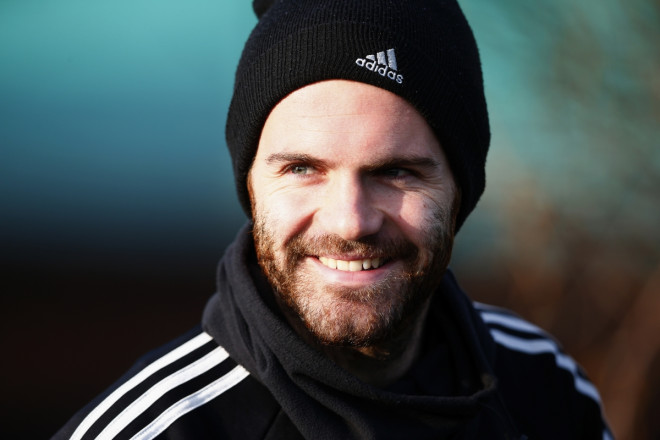 Juan Mata says he can "hardly describe" the elation he felt after scoring his first goal for Manchester United against Aston Villa.
Mata opened his Old Trafford account by scoring the third goal in United's 4-1 success, and produced his best performance since signing from Chelsea for £37 million in January.
Afterwards, Mata wrote about his excitement in his weekly blog for Grada 360, saying: "It's not only about my goal - as I said I will never forget it - it's also about enjoying football, about that amazing moment when you and those supporting you feel so happy.
"You celebrate, hear the ovation from the fans and you know they are happy... Believe me, that is the best energy in the world, a feeling I can hardly describe.
"Our win on Saturday was special because we went from 0-1 down to prove to ourselves all the things we are capable of. We know our position in the table is not what the club and the fans deserve, but we are working to improve it."
Despite the Villa victory, Mata believes that United still have a lot work to do to secure a place in the Europa League.
"In football, and also in life, is good to put some distance every now and then, to take some perspective, because everything goes too fast. You should not fall into despair after losing one game or think you are the best after winning another one. Once the season ends it will be time to evaluate things," Mata added.
The Spaniard is cup-tied for the Champions League as he played for Chelsea earlier this season but he hopes United will be able to consolidate Saturday's improvement by beating Bayern Munich in the quarter-final tie.
"Tuesday is just a great day to consolidate that work although, as you know, I am cup-tied for the Champions League for the rest of the season. Bayern is a massive opponent, but United has never feared any rival. I will be supporting my team-mates from the stands once more.
"We are going to try to win the Champions League but Bayern is a superb squad. We must play a very good game at Old Trafford."