Mathew Knowles 'Wanted Daughter Beyonce and Jay Z to Raise His Love Child'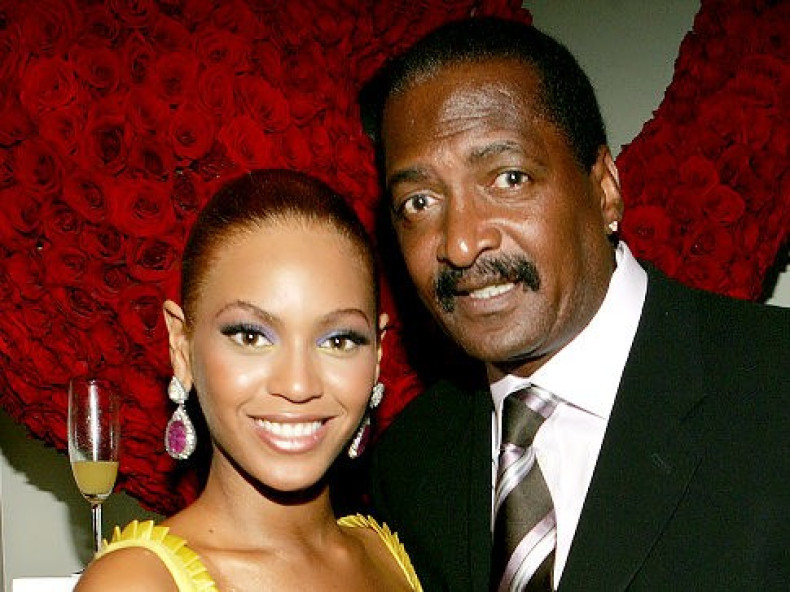 The mother of Mathew Knowles' love child has claimed that the music manager wanted Beyoncé and Jay Z to raise their baby.
Actress Alexsandra Wright alleges that when Knowles discovered that she was pregnant, he suggested that she hand over her son Nixon to the superstar and her rapper husband before they welcomed their daughter Blue Ivy in 2012.
The mother-of-one is embroiled in a bitter child support row with Knowles, who she claims owes $32,000 in payments and is a bad father.
"You've seen more of my son than he has," she told Inside Edition's Jim Moret.
In December, Wright sued Knowles for $24,000 in unpaid child support. He later claimed he was the victim of a clerical error and had actually paid the money.
"I tried everything to not have it public, but unfortunately that's just not the way that Matthew chose to deal with this."
Although Queen B is yet to meet her half-brother, Wright said she doesn't blame the Single Ladies star for her father's actions.
"I don't expect Beyonce to take accountability. It's not her problem. It's not her situation," she added.
"Beyoncé and Jay Z have never attacked me. They have never done anything wrong to me. They have never been negative at all."
Knowles is the head of Music World Entertainment under Columbia Records, which has released albums by Beyoncé, sister Solange Knowles, Sunshine Anderson and others.
His career took nose dive in March 2011 when his daughter fired him as her manager after it surfaced that he cheated on her mother Tina Knowles with Wright and conceived a child.
Knowles has not commented on the Wright's claims.