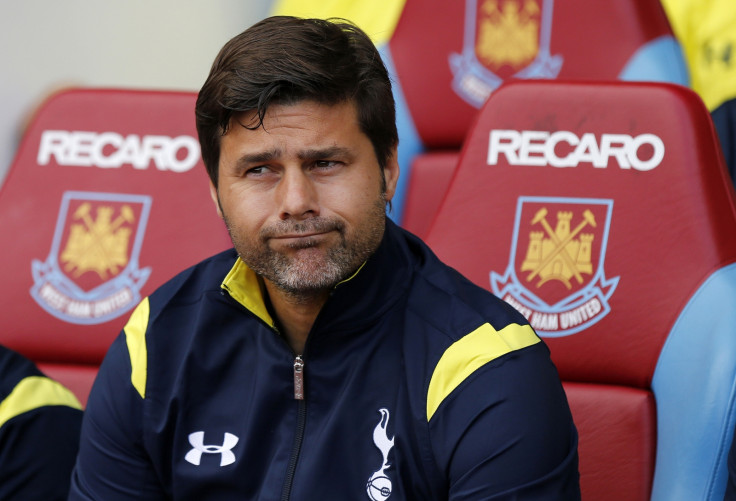 Tottenham Hotspur manager Mauricio Pochettino has admitted more Spurs players may leave the team before the end of the current January transfer window after out-of-favour Kyle Naughton joined Swansea on Thursday 22 January.
Having only made five Premier League starting appearances during the first part of the campaign, the 26-year-old right-back forced a £5m move to the Wales side in order to secure more playing time.
Recent reports have claimed other fringe members of the squad, including Aaron Lennon, Paulinho, Roberto Soldado and Etienne Capoue, will follow in Naughton's footsteps and leave White Hart Lane in the coming days.
When asked about Naughton's departure ahead of the FA Cup game against Leicester City, Pochettino said: "His decision was to find a club where there is more opportunity to play. I agreed with his decision and after the club made the deal with Swansea, he left," according to the Tottenham Journal.
Indeed, Pochettino refused to rule out the possibility of Lennon doing the same in the next few days, amid reports linking him with a number of Premier League clubs, including Everton, Stoke City and Hull City.
"I think we need to ask him if he is not happy with his situation. I think I can explain the situation of Kyle, but Aaron is our player, he is in our plans," the manager said.
"He does not need to speak about it. All players who don't play with regularity in the starting XI want to play. This is explicit. Players do not need to explain to me that they want to play more - I know."
When asked whether any other players will leave, the Argentine added: "You never know.
"I am happy with all [the players], but the situation like Kyle Naughton maybe happens next week."