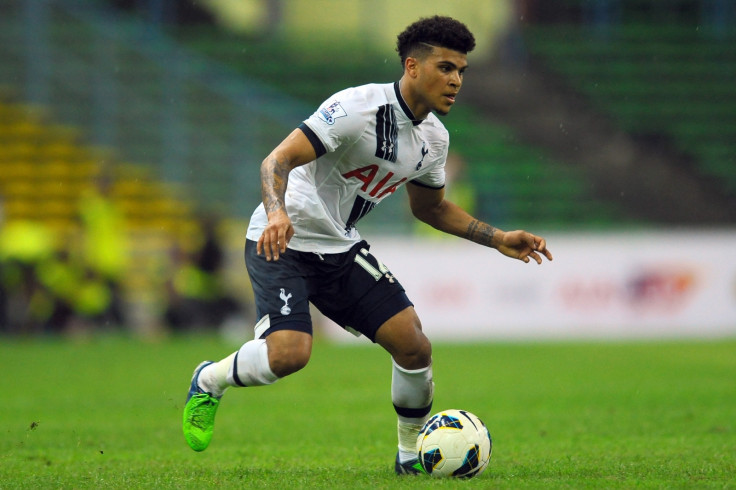 Tottenham Hotspur full-back DeAndre Yedlin will have the rest of the pre-season campaign to prove to Mauricio Pochettino he is deserving of a spot in his squad.
Yedlin, 21, joined Spurs in January after the club brought his arranged transfer from Seattle Sounders forward by six months.
Following a Gold Cup campaign with the United States – which ended in a semi-final defeat to Jamaica – the right-back has linked up with his club for the remainder of the pre-season, which continues with a game against an MLS All-Star side on 30 July.
Speaking at a press conference ahead of that game, Pochettino indicated he is not sure Yedlin is part of his plans, suggesting the youngster will have to prove himself in the coming weeks. The Argentine coach however did not rule out the American leaving on loan, however.
When asked if Yedlin would be part of his squad for the coming season, or whether he could be loaned out, Pochettino said: "I think DeAndre is very young, he has very good potential for the future," as reported by London 24.
"He joined us in the middle of last season and I think he has an opportunity now to show his value and try to convince me to stay next season. It is like other players, he has the same opportunity to show his quality and maybe, why not, stay in the squad for the next season to compete in the Premier League."
Yedlin made just one brief appearance from the substitute's bench last season as he adjusted to the English game and life in London in general.
Tottenham take on Real Madrid in their final pre-season game at the Allianz Arena on 4 August before travelling to Old Trafford for their opening game of the Premier League campaign against Manchester United on 8 August.