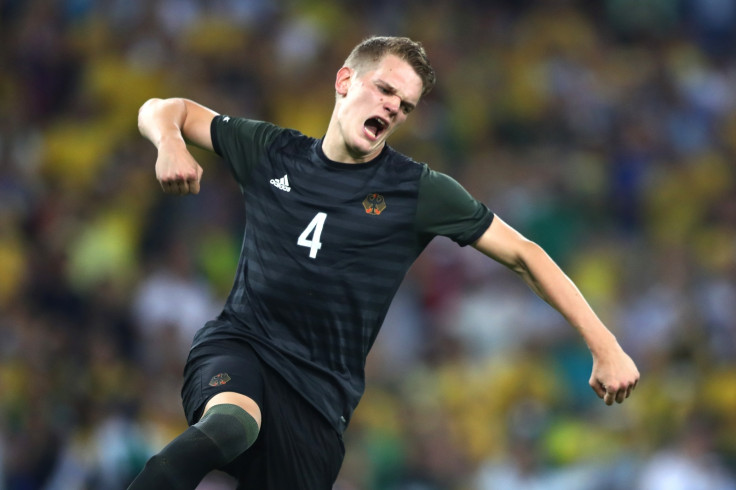 Tottenham manager Mauricio Pochettino is considering making a move for Borussia Dortmund centre-back Matthias Ginter amid uncertainty over the futures of Kyle Walker, Danny Rose and Toby Alderweireld, according to reports.
The Independent says Ginter, 23, is open to leaving Dortmund and will make a decision on his future after holding talks with new manager Peter Bosz.
The Bundesliga side are expected to demand a fee of around £15m ($19m) for Ginter, who can also play at right-back and central midfield.
Spurs have also been linked with a move for defender Harry Maguire after Hull City's relegation to the Championship.
Maguire, 24, has a year left on his contract with Hull, with the Tigers expected to demand around £22m for his signature.
Rose has been linked with Manchester City and Manchester United, while right-back Walker has also been linked with a move away from north London, with City reported to be keen on signing him.
Rose said last month that some Spurs players "might fancy a change" and leave the club in the summer after another trophy-less season.
"There is only so much the club can do [to keep a player]; a lot of it has got to be down to the individual," Rose told the BBC.
"Someone like Harry Kane, I can tell you that his mindset will be 'I'm staying at Tottenham, I'm going to break every single record, I'm going to captain this club into the new stadium' so when you've got a player like him with that mindset I don't think Tottenham have to worry.
"But it depends where the individual is in the stage of his career. He might feel he has done enough at Tottenham and might fancy a change or might feel Tottenham is the nearly club that nearly wins the league and might choose to move on.
"The club can only try and make a player see that they are going in the right direction and 'if you stick with us it won't be long before we are winning something'."