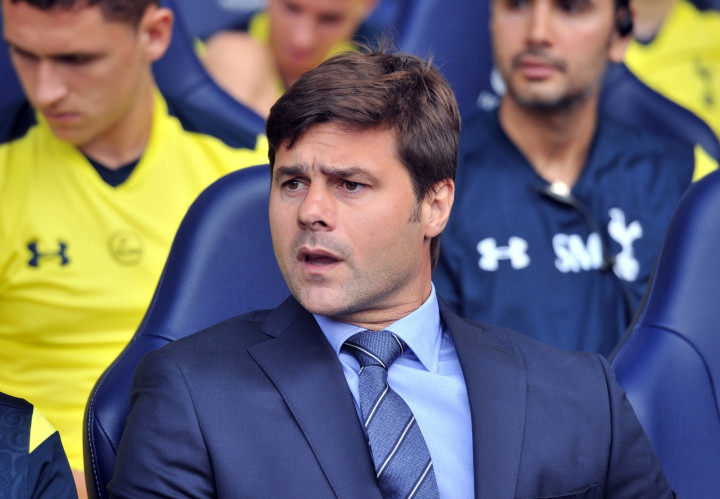 Former Tottenham Hotspur midfielder David Howells is optimistic that the team's 2013 summer signings, including Erik Lamela and Roberto Soldado, can improve enough to ensure manager Mauricio Pochettino will not have to sign more players before the season begins.
Spurs have made three low-key signings this summer: Ben Davies, Michel Vorm and Eric Dier. This contrasts starkly to last year, when the club spent more than £100m to offset the loss of Gareth Bale to Real Madrid.
But, except for Danish midfielder Christian Eriksen, the six other signings – including Erik Lamla, Roberto Soldado and Paulinho – who in total cost over £93m, failed to impress as Spurs failed to qualify for the Champions League.
Club chairman Daniel Levy has said that significant changes will be limited this summer, as Spurs is financing a move to a new stadium. But Pochettino has repeated his desire to bring in new faces, following a 2-1 friendly win over Germany's Schalke on Sunday.
"We have a week of hard work to go and there could be some changes," said Pochettino. "But I already have in my mind the personnel important for the game. We currently have 32 players, so we need to be clinical in our selection."
He added: "It has been a difficult period because some players arrived late back from the World Cup.
"We have only been training for 25 days and it is very difficult to translate your philosophy to the players and put it into practice in such a short amount of time."
However, Howells says that Pochettino should be utilising his current squad, not buying new members, many of whom will be keen to impress him following a poor 2013/14 campaign.
He told Sky Sports News Radio that the squad "feel they have something to prove. They were all top players before they came, and they will have been disappointed with their contributions last season."