Tottenham Hotspur manager Mauricio Pochettino has already turned his attention to improving his squad in the summer transfer window after denying the club will make any signings in the final two days of January. Just one player has arrived in north London in the form of Finnish youngster Maximus Tainio, who has joined the club's academy but no further additions are planned.
Tom Carroll has joined Swansea City on a permanent basis while five players have left Spurs on loan including Shayon Harrison and Luke Amos. Though additional youth players could be offloaded as the window approaches the 11pm GMT deadline on 31 January, no signings are likely at White Hart Lane.
Pochettino's policy mirrors that of several of the Premier League's bigger club, with those sides fighting against relegation in the bottom three; Sunderland, Hull City and Crystal Palace among the busiest sides in the window. Tottenham will not be following suit, however their manager has indicated new faces could arrive in the summer.
"Now it's 0.01%," Pochettino said, according to Sky Sports, on the chances of Tottenham making a late signing. "We will see. It is difficult. It is true that we are open to sign some players but it will be difficult for us - there are not too many possibilities. We follow the same process as before, if you need some positions to improve in the squad, we have targets, we have players.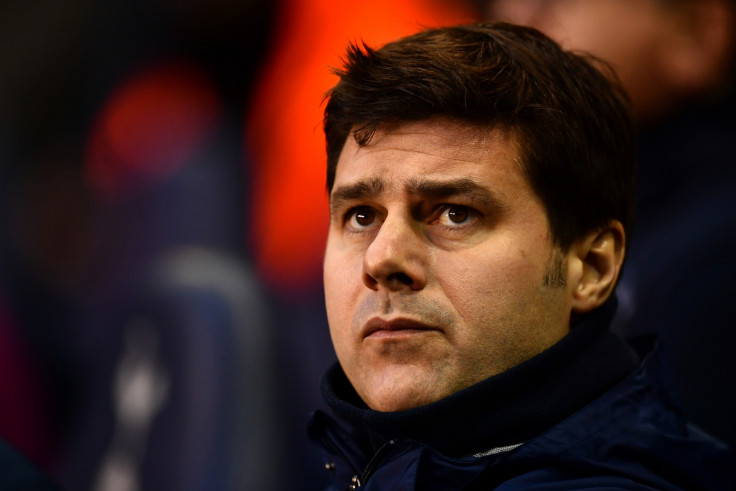 "No. We are happy with the squad. In the next four months it is not too much time to bring a player than can adapt to England, to the philosophy and help us. That market is always difficult. We are happy because we are involved in three competitions.
"Summer is more likely. Summer is always the right time to improve your squad. It is very difficult to find the right player that can help you. I'm Argentinian! I'm very calm, very relaxed in the last few days of the transfer window."
Away from the transfer window, Tuesday [31 January] evening represents an opportunity for Tottenham to storm back into the title race. As Liverpool host leaders Chelsea, Pochettino's side travel to bottom club Sunderland with a genuine opportunity to close the nine-point gap at the top. Striker Harry Kane as well as defenders Toby Alderweireld and Danny Rose are all in contention to return after missing the FA Cup win over Wycombe Wanderers.
"Harry Kane is OK and trained well today," the boss explained. "He's available for Sunderland. The same goes for Toby Alderweireld and Danny Rose. [Kieran] Trippier needs a few days more to recover so he's out. Jan Vertonghen is doing well and needs more time but is progressing well."