A new study has found that medical cannabis helps to dramatically reduce suffering in people with chronic pain, after years of debate on the subject.
Zach Klein, a graduate student at Tel Aviv University, led a study looking at the effects of marijuana on people with chronic ailments.
He used a form of cannabis called Tikkum Olam, which references the Jewish concept of healing the world.
Klein tested the drug on 19 residents of a nursing home in Israel, administering it in the form of powder, oil, vapour or smoke three times a day for a year.
It was used on people who were suffering from pain, lack of appetite, muscle spasms and tremors.
The participants were between the ages of 69 and 101. Nursing staff monitored their physical wellbeing as well as overall life quality.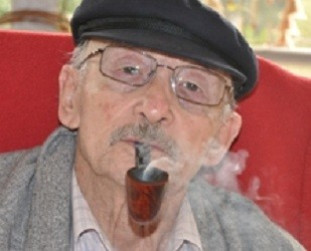 Pain reduced and mood improved
He found that participants reverted to a healthy weight, their pain and tremors were reduced and their mood and communication skills were vastly improved.
Seventeen of the patients achieved a healthy weight and nearly all the patients reported an increase in sleeping hours and a reduction in nightmares or post-traumatic stress disorder flashbacks.
The amount of drugs being prescribed to the participants was also reduced by 1.7 medications per day on average.
Klein began supporting the use of medical cannabis in 2009 after making the documentary Prescribed Grass. He says his research is to improve the quality of life of those suffering, especially those who have no other option.
The ingredient in medical marijuana is THC, which was first identified in 1964 by scientists from the Hebrew University of Jerusalem in Israel.
Although cannabis for medical purposes is now legal in some counties and certain states in the US, its general use is largely illegal. It is known to increase the risk of mental health illnesses such as schizophrenia and depression.