"Statistics are like mini-skirts, they don't reveal everything." Depending on who you believe, those words were either uttered by former Aberdeen boss Ebbe Skovdahl or by former Galatasaray manager Fatih Terim.
While the origin of the quote remains disputed, several managers and fans across different sports would agree with it. Many find sports' increasing reliance on statistics has reached unhealthy levels.
However, it is impossible to ignore data alone has already fundamentally changed the sports industry. From betting to fantasy sports, from broadcasting to the use of data by sponsors to connect with fans, the business of statistics within sports worth billions of pounds.
Ken Fuchs, the chief executive of STATS, one of the world's leading sports data and technology companies, believes the next step for the industry is to focus on even more detailed aspects of the game.
"The shift is now moving to the capture of more and more granular aspects of the game then applying that intelligence to teams, to athletes, to creating more context and real-time information for media and technology partners," he tells IBTimes UK.
"When you think about the rapid increase in investment being made in player contracts, broadcast rights, sponsorships, mobile in-game betting.
"Having the ability to maximise those investments through better decision-making, understanding, and we know it's a massive market."
Founded in 1981, STATS operated as a private company since its inception until it was sold to Fox Sports in 2000, before becoming a joint venture between News Corporation and The Associated Press in 2005.
Nine years later, the duo sold the company to private equity firm Vista Equity Partners and in the same year STATS acquired Bloomberg Sports.
In 2015, STATS expanded further by acquiring wire service The Sports Network and fellow sports data provider Prozone.
One of the pioneers in sports data, the company now has operations and provides sports coverage on every continent, with the exception of Antarctica.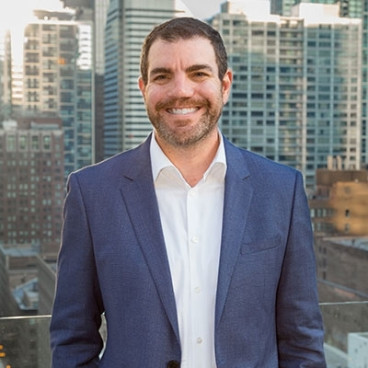 The Chicago-based firm analyses performance data from more than 100,000 games a year across almost 90 of the world's major sports leagues, from the Premier League to the NFL and both rugby codes.
The company has recently renewed a partnership with the German football federation and has been chosen to be the official data supplier of the upcoming Rugby League World Cup.
Has football overtaken its rivals?
Compared with the likes of NHL, NBA, NFL and cricket, football has been a relatively latecomer to the world of statistics.
However, where once very few parameters were monitored now everything is analysed and scrutinised, to the point that "expected goals" even get mentioned on BBC's Match of the Day broadcast; a round-up of the weekend's English Premier League fixtures.
"Football is unique in terms of fluidity, but under the surface there's a growing and powerful embrace of data by fans and teams," explain Fuchs, adding the company is creating products with new technologies it couldn't even conceive of a few years ago.
"In many ways football teams are much further advanced than some US teams in applying data analysis and solutions. We take it upon ourselves to find new methods to quantify performance and tell a better story."
As testament of how central to STATS' philosophy football is, in July this year the company launched STATS Edge, a search and analytics application powered by artificial intelligence that enables football teams to instantly find video clips and analyse complex patterns in a game in a faster and more accurate way than ever.
Thanks to AI-driven analytics, analysts can instantly and effectively assess in detail a team's strengths and weaknesses while focusing on various aspects of the game. The tool utilises data from the Premier League, the Championship, La Liga, Serie A, Bundesliga, Ligue 1 and the Champions League.
The search engine allows managers and analysts to use their football vocabulary within a search box to find relevant video clips in seconds across entire leagues or competitions, regardless of the complexity of their queries. They can link a multitude of events and playing styles to search, which allows the execution of more than 1,000 search combinations.
The ability to search across players, teams, styles, set plays and more using natural language is a substantial step forward in accessing complex tracking data in a simple interface, explains Fuchs.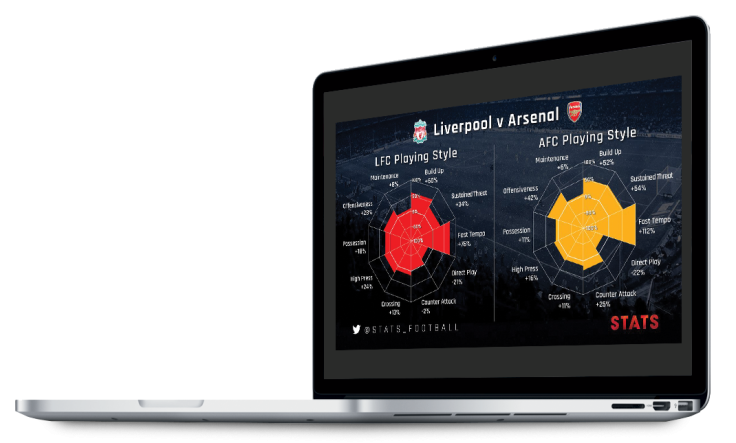 For example, STATS Edge lets users quickly find and retrieve all of a team's counter attacks which led to goals, a player's key events such as shots or crosses in the last five games, or passes into a custom defined zone on the pitch. This use of analytics also helps clubs assess the value of a transfer target in order to reach a fully informed decision before making an investment.
"It's increasingly difficult for clubs to process and analyse all the relevant data points available and distill complex information into timely, accurate insight," he says.
"On top of that, traditional analytics don't always speak the visual language of players and coaches. We've applied computer vision and artificial intelligence to bring new levels of context and efficiency to teams already using video for their match preparations.
"It'll save them time, allow them to develop proprietary results, and help get them the information to make, share and track the best decisions."
Will stats predict the future?
As Team Sky have shown in cycling, in the modern world of professional sports so-called "marginal gains" are often the difference between success and failure. The advantages drawn from data analytics can therefore be invaluable to a team, but they do not come cheap.
Fuchs, however, does not put a price on how much teams have to pay to access his company's services.
"We provide a wide range of products and services to our football clients, so pricing all
depends on the type and quantity of data they are interested in accessing, the products they
leverage and the services we provide," he explains.
So, will increasingly detailed analysis of patterns and parameters across matches result in the ability of predicting the outcome? Variables are, after all, a quintessential component of every sports and arguably what makes a football match or a day of Test cricket such a compelling event.
As far as Fuchs is concerned, the answer appears to be a resounding yes.
"We're starting to take the billions of data points we have and leverage all the science we have to create predictive capabilities," he explains.
"For March Madness - the US' largest college basketball competition - we correctly predicted the outcome of 75.7% from the previous' year tournament.
"In football we can start to look at new stats like Expected Goal Values and 'Ghosting' analysis – which is the art and science of 'what if' and how different variables change likely outcomes."