For some, the term "craft beer" still conjures up pictures of bearded thirty-somethings in plaid shirts sampling some obscure tipple in a warehouse-turned-bar in east London, Brooklyn or Auckland.
However, while that still rings true to an extent, the divide between mainstream beers and craft brewers has steadily narrowed in recent years. Partly, that is due to the emergence of the latter, whose products are now available in a wider range of shops and pubs, compared to a few years ago.
According to the Society of Independent Brewers (Siba), the trade body for the UK's craft brewers, last year a new brewery opened every two days and independent brewers reported an increase in production for the seventh year running.
In 2016, the number of craft brewers in Britain rose 8% from the previous 12 months to 1,700.
Bars and pubs are also riding the trend and while craft beers were only available in a handful of locations until a few years ago, now they can be found even in mainstream chains such as JD Wetherspoon.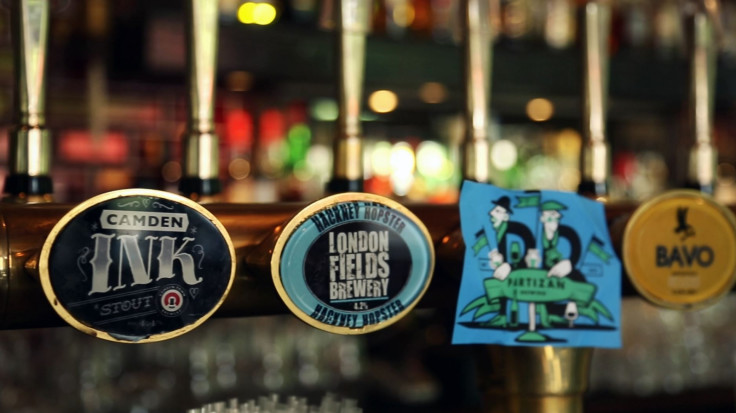 The pub operator swiftly seized upon the trend of craft breweries and offers a wider range of independent beers than most of its rivals, a decision which has been met with approval by its customers.
"The public response to the introduction of craft beers and ciders has been excellent," Wetherspoon's founder Tim Martin told IBTimes UK.
"Not everyone drinks them, but even they appreciate the choice and like to feel they are vicariously part of the brave new world."
The introduction of craft beers in large pub chains has not made just customers happy either.
"Craft beer is more expensive to buy, but sells for a bit more, so publicans can earn a buck too," added Martin.
The trend has also translated into surging demand at supermarkets, which have been taken by storm by the growing phenomenon. In 2015, demand at Tesco stores jumped 130% year-on-year and Britain's largest supermarket now stocks more than 30 varieties of craft beer across 400 stores, compared with the two kinds it started off with a few years ago.
Is going mainstream a mistake?
From independent brewer to mainstream
Goose Island (US) - bought by ABInBev for £30.9m in 2011
Blue Point Brewing (US) - bought by ABInBev for £18.5m in 2014
Elysian Brewing Company (US) - bought by ABInBev in 2015
Meantime (UK) - bought by SABMiller (subsequently sold to Asahi) for £50m in 2015
Camden Town Brewery (UK) - bought by ABInBev for around £85m in 2015
Breckenridge Brewery (US) - bought by ABInBev in 2016
London Fields (UK) – bought by Carlsberg for around £1m in 2017
However, while the surge in popularity has encouraged new players to enter the independent beer scene, it has also paved the way for mainstream brewers to enter the market through acquisitions.
In the US, for example, mainstream brewers have spent approximately $2.5bn (£2bn) on acquiring craft beer producers over the last couple of years, which account for 21% of the US' $106bn beer market, despite making up only 12.2% in terms of volume.
In Britain, meanwhile, a host of small breweries have been acquired by their larger counterparts.
In 2015, Greenwich-based Meantime Brewery was acquired by SAB Miller, whose brand include Foster's and Pilsner Urquell, before it was sold to Asahi a year later as part of ABInBev's takeover of SAB Miller.
In the same year, Camden Town Brewery was snapped up by industry giant ABInBev, the owner of heavyweight brands such as Budweiser, Stella Artois and Beck's. Over the last six years, the Belgian company has snapped up US-based Goose Island Beer, Blue Point Brewing, Elysian Brewing and Breckenridge Brewery and Belgium's Bosteels.
The deal, which was rumoured to be worth around £85m, came under criticism from long-time fans and craft beer purists, who felt let down by the company's decision to sell to a global behemoth.
James Watt, the founder of craft beer group Brewdog and an outspoken critic of mainstream brewers, declared Brewdog pubs would no longer sell Camden Town beers, as the company does not store Ab InBev products.
Camden Town Brewery founder Jasper Cuppaidge, however, took the criticism philosophically.
"People are very passionate about beers and the takeover was always likely to trigger some sort of backlash," he told IBTimes UK.
"However, it was a decision we did not take lightly and we have definitely not lost our character."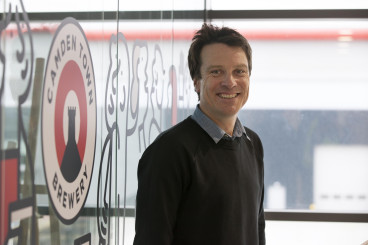 The north London-based brewery was not alone in attracting criticism. Last week, Siba made its feelings clear after London Fields Brewery was snapped up by industry giant Carlsberg.
Mike Benner, the industry body's chief executive, argued such deals were "made in the hope of capturing the original customers and target market of an established, previously independent craft beer brewery".
"Consumers deserve to know that what they are buying is a genuine craft-brewed beer as research clearly shows that most beer drinkers believe craft beer to be produced by relatively small, independent brewers," he added.
Protecting the craft culture
Siba is currently trying to ensure preserve the craft label by launching a new kitemarking system, Assured Independent British Craft Brewer seal.
Only brewers that are not owned by a global beer company, follow Siba's standards of ingredient quality and produce less than 200,000 hectolitres a year will be recognised.
However, while the industry is fighting hard to preserve its distinctive traits, not everyone is convinced the arrival of main brewers into the market is bad news.
"Our deal with AB InBev is very much a two-way street," explained Cuppaidge.
"Their help in terms of market expertise, infrastructure and industry knowledge has been invaluable."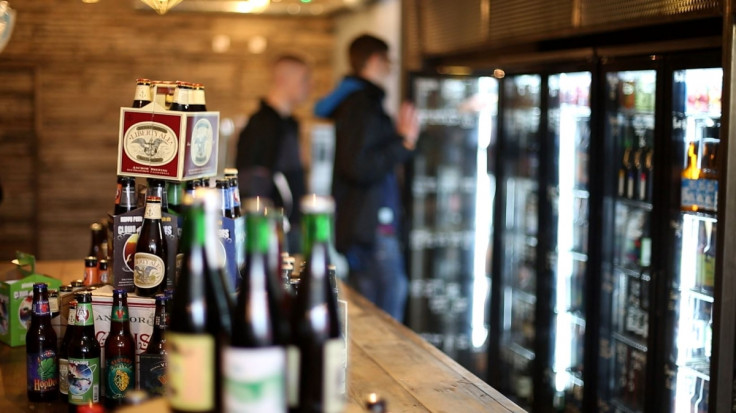 Dougal Gunn Sharp, the founder of Scottish brewer Innis & Gunn, echoed the stance when he spoke to IBTimes UK.
"The fees paid are high and when you're investing in another beer business, you are buying into the ethos, into the flavours and into everything it stands for," he said.
"If the takeover is done with a great deal of care for the craft brewer, it can be a really good deal."
Innis & Gunn, which last year raised £2.5m and brought in over 2,000 new shareholders, has so far remained independent but Gunn Sharp believes co-operation between mainstream brewers and their smaller counterparts was pivotal.
"Mainstream brewers are the gatekeepers of distribution, so personally I think we should find ways to deal with them and collaborate with them as they're recognising the market is changing," he said.
"The beer business is consumer driven, breweries are not imposing anything."