Dubbed "Mega Monday" by Visa Europe, UK shoppers are expected to spend over £1.3bn during the busiest shopping day before Christmas.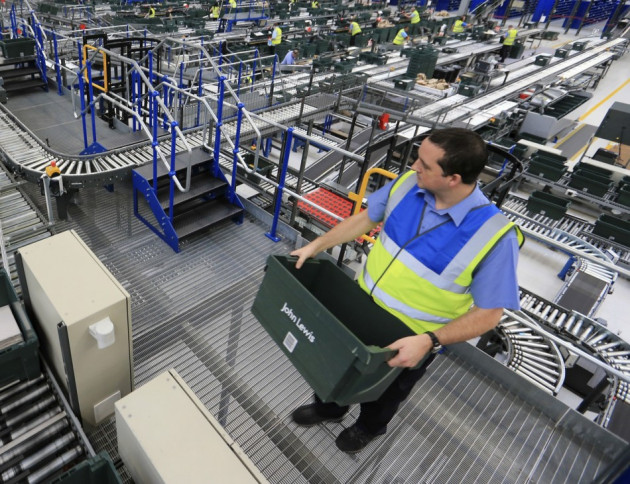 Visa Europe has pinpointed 2 December as the UK's busiest shopping day as people rush to get their Christmas shopping done.
"Mega Monday" will see Visa customers alone spending £450m, £312,500 every minute, or £5,208 every second, said the credit card giant.
Visa said that it accounted for over £1 in every £3 spent in the UK, suggesting a grand Mega Monday total of £1.3bn spent.
Visa data points to the first Monday in December as the day when christmas shopping gets into its stride.
"UK consumers' love affair with online shopping will reach its peak on Mega Monday when we predict that we will process 7.7 million Visa transactions - a 16% rise on last year," said Jeremy Nicholds, director of commercial development at Visa Europe.
One in four purchases were made online, Nicholds added.
"Online shopping now accounts for more than 25% of spend with Visa in the UK, signifying the confidence that consumers have in the security of online payments and in the delivery of goods."
Smartphone boom
The way in which people were spending money online was also changing, with purchases made on smartphones making up a much bigger proportion of sales.
John Lewis has seen mobile orders increase by 114% since last year and 42% of its online traffic comes from smartphones and tablets.
Mark Lewis, online director at John Lewis said: "Our peak time for browsing and shopping on johnlewis.com is now Sunday evening. With shoppers becoming more comfortable when purchasing via mobiles and tablets, coupled with better connectivity and the rise of smartphones so people can browse online through the day, it's not surprising the way we shop has changed."
The UK's online retail association IMRG has seen such a big increase in sales from mobile devices that it has revised its online retail forecast from 12% of total sales to 15%.
"The percentage of online sales completed through mobile devices has risen from 0.4% at the start of 2010 to 27% in Q3 2013," said Andrew McClelland, Chief Operations & Policy Officer at IMRG.
"We anticipate that this growth will continue if the new range of budget tablets sell well this Christmas."