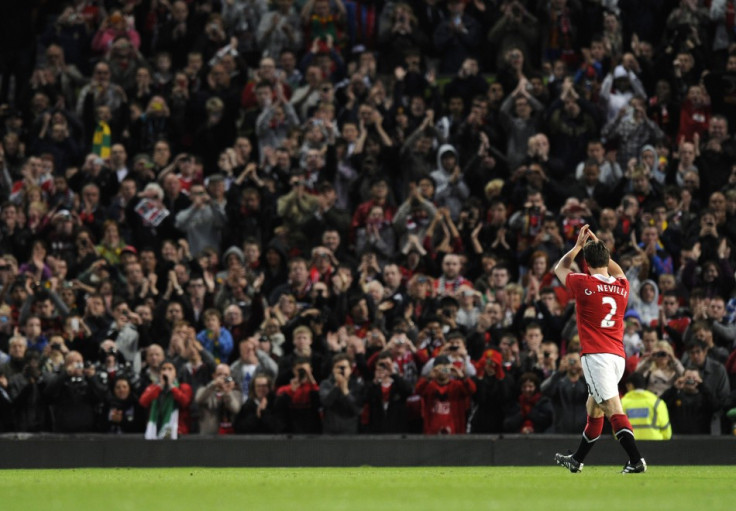 Phil Neville has made the sensational claim that Manchester United legend and brother Gary Neville has proven his biggest critics wrong with his quality television punditry skills, including the Liverpool fans who hated him so much during his footballing career.
Gary moved from Old Trafford to join the Sky Sports team at the end of the 2010-2011 season, and has been a pundit for the television station ever since.
And Phil believes that his brother is impressing across the board, going so far as to claim that Liverpool fans are coming around to the former United right-back.
"He has been fantastic - he has impressed everybody," he said, as reported by the Daily Mirror.
"I work on Merseyside, where opinions were divided when he got the job. But I think he has won over a lot of people by being honest.
"I think he's done that even on Liverpool, that's the feedback I'm getting. He is saying it how it is. That is all you can ask for from a pundit."
Gary has a history of problems with Liverpool fans; In 2006, the England international celebrated in front of Reds fans after scoring against the side at Old Trafford. He was fined £5,000 for the act, but insisted he hadn't done anything wrong, and that it was fair to show emotion against your biggest rivals.
"I would have been apologetic if I had run up to one of their players and tried to belittle them but this was a celebration," he said at the time.
"You are caught up in the moment and for a few seconds you can go bananas."
And now, as Gary has been embroiled in controversy after a comment on Chelsea defender David Luiz - he described the Brazil international's performance as resembling a 10 year old with a playstation controller - Phil insists that his brother isn't outspoken, but rather humbly honest, a quality that is winning over rival viewers.
"I don't think he has been outspoken at all - that's the one thing he hasn't been. I think he is just being totally honest.
"He has done Man City games, Liverpool, Tottenham, Arsenal, Chelsea - and I think he has given a fair account of what has been happening.
"Even though he is a diehard Man United fan, I think he has been pretty impartial.
"When he was playing, he did a bit of punditry in the 2002 World Cup. He has always had good and strong opinions. People like listening to him - I know I do."
Gary retired from United a one-club man, having made over 400 appearances for the Red Devils in a career spanning nearly 20 years.