Mervyn King: No Guarantee Bank of England Credit Easing Schemes Will Work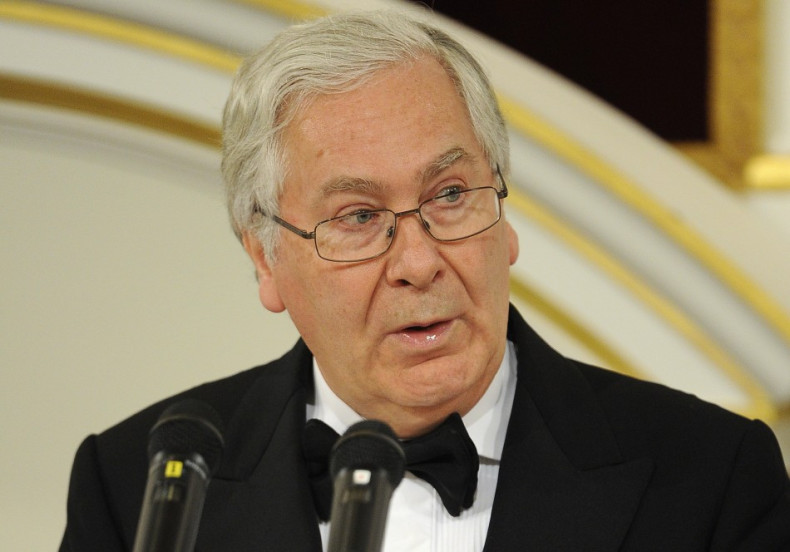 Mervyn King told MPs there are "no guarantees" that the Bank of England's new credit easing schemes will work, a warning that will add to concerns that these latest plans to free up bank lending are doomed to fail.
"What I can say is this. The principle of the scheme is to give a significant financial incentive to expand lending to the real economy," King, governor of the Bank, told MPs at a Treasury Select Committee hearing.
"The more they expand lending, the cheaper it will be to borrow money."
Under the two schemes, known as the Extended Collateral Term Repo (ECTR) and "funding for lending", the Bank will offer cheap loans and guarantees to Britain's banks in the hope that it frees up affordable credit for consumers and businesses.
Doubts over Bank of England credit easing
There are reservations over the effectiveness of the credit easing plans, thought to total around £100bn, because there appears to be no particular appetite for lending among small and medium-sized enterprises (SME).
"I doubt if the mechanism will have more than a marginal impact on most forms of corporate lending," Douglas McWilliams, chief executive of Centre for Economics and Business Research, said.
Research by SME finance specialists BDRC Continental showed that 60 percent of smaller firms were "happy non seekers" of new finance, while most who did seek new financing from banks were successful.
MPs asked King whether banks would come forward for cheap loans because there may be a stigma attached, in that it could be viewed as a desperate beg for help.
"I think what we are trying to do is make it as routine an access as possible," he said, adding that they had "done what we can" to reduce the stigma and that they will not reveal who had taken up the cheap loans until some distance into the future.
"My belief is that has been effectively resolved," he said.
When pressed on how he would measure the success of the scheme, King left the Bank a wide target.
"I'm afraid it can't just be in terms of expansion [of bank lending]," he said.
If the economic picture worsens across the eurozone and the rest of the world, King said, then success could also be found in limiting a contraction in bank lending that would have been worse than without the Bank's credit easing.
The funding for lending scheme is yet to meet approval from regulators at the European Commission.
King said he does not see any problems arising from the EC, who must give the green light to this type of state aid, adding that more details on the plans will emerge once those regulatory discussions had taken place.
Eurozone crisis threat to UK economy
The governor reasserted his stark warning over the threat to Britain's economy from the eurozone, its biggest trading partner, and indicated that he thinks there is precious little more the Bank can do with its monetary policy to lead a recovery.
"I am pessimistic and I am particularly concerned because for two years now we have seen the situation in the eurozone get worse," the governor said, citing rising economic difficulties in America as another cause for concern.
In May the Bank wrapped up its £325bn quantitative easing programme that saw it buy up high quality assets, mostly gilts, in order to improve liquidity in the markets, in turn freeing up capital in businesses so they invest in jobs and expansion.
King supports a further £50bn expansion of this quantitative easing, but was narrowly outvoted at the last meeting of the monetary policy committee.
MPs asked what else the Bank could do with monetary policy if the economy were to worsen.
"It is very difficult to imagine monetary policy going much further," he replied.
"Of course we can continue to expand asset purchases ... and there is no immediate limit or constraint on that."
He also refused to put a timescale on when the UK may return to pre-financial crisis levels of growth, saying that the size, scale and unprecedented nature of the eurozone crisis "makes it impossible for any type of economic forecasting".
The Bank recently slashed its 2012 growth forecast for the UK by a third to just 0.8 percent.
Britain slumped back into its second recession in four years after two quarterly -0.3 percent contractions from the last quarter of 2011 to the start of 2012.