Mesut Ozil: Arsenal Midfielder Ruled Out for Three Months With Knee Ligament Injury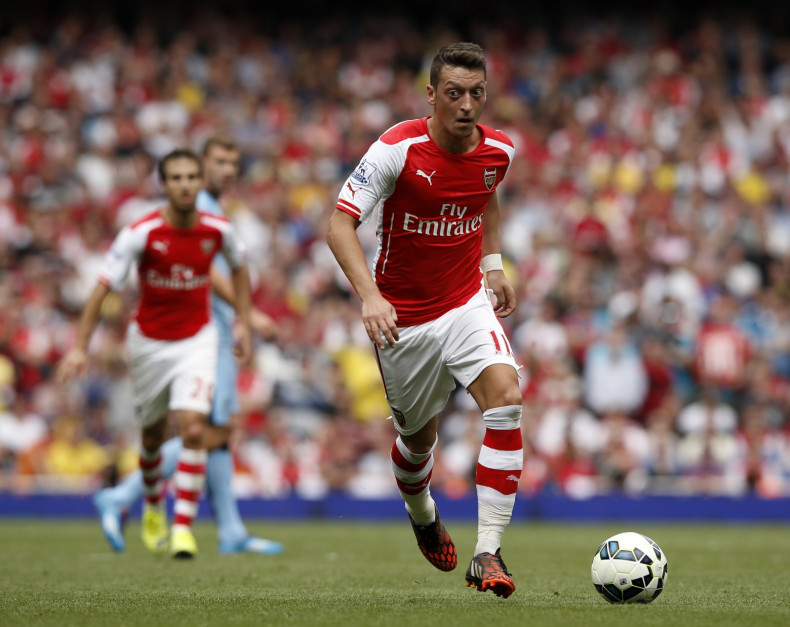 Arsenal and Germany midfielder Mesut Ozil has been ruled out for up to three months after scans showed the 25-year-old has suffered knee ligament damage.
Ozil underwent an MRI scan after joining up with the German squad in Frankfurt, having playing 90 minutes for the Gunners in the 2-0 Premier League defeat to Chelsea.
But results of the checks have highlighted a partial lateral collateral ligament tear in his left knee, meaning Ozil is out of the European Championship qualifying matches against Poland and Republic of Ireland, while he will miss the next 12 weeks of Arsenal's season.
The Germany football association wrote on Twitter: "Mesut Ozil out for 10-12 weeks with partial lateral collateral ligament tear in left knee. Get well soon."
Since becoming Arsenal's record signing last summer, Ozil has failed to live up to the hype in the Premier League with his form this term having led to calls to leave him out of the first team.
A brief return to form against Aston Villa where he scored and made his first assist of the season was followed by an anonymous showing against Chelsea.
But the German international, fresh from winning the World Cup in the summer, believes he has nothing to prove at Arsenal.
"I don't play to prove anything to anybody, I play for Arsenal," Özil told the German news agency DPA. "I have the feeling that I am criticised more, that happened to me in the Bundesliga and also at Real Madrid.
"We have only just started the season [at Arsenal], we have new players in key positions. The collective game, which is something I have a lot to do with, cannot then just work well from one day to the next."