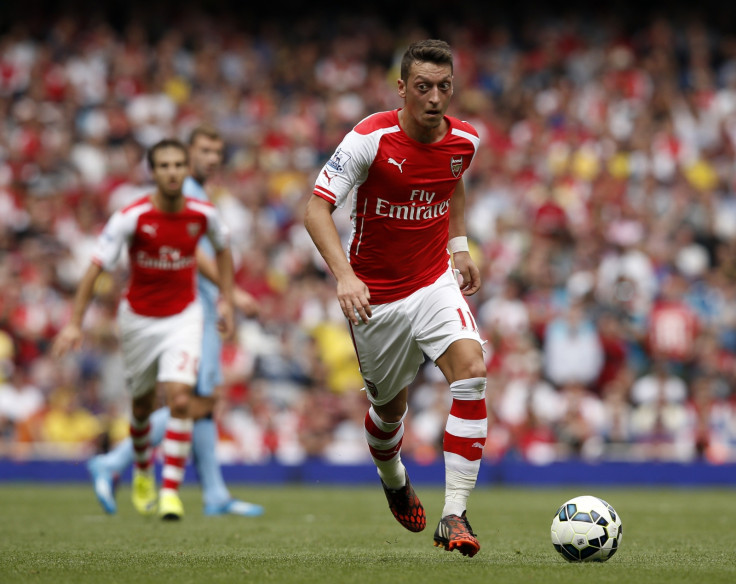 Mesut Ozil has stressed the importance of reading games and insists that every pass he makes is measured to find a teammate, something which he had struggled to achieve last season.
The German international is known for his ability to create goalscoring opportunities at will, for which he was renowned since his time at Real Madrid. However, the 26-year-old has taken a lot of flak for failing to click in an Arsenal shirt, an aspect which he is determined to resolve this season.
Ozil made his much anticipated return to first team action against Stoke City when he came on as a second half substitute after being sidelined with a knee injury for over three months.
The former Werder Bremen man revealed that he analyses the runs made by his teammates, along that of the opposition, to carve the perfect pass and create an opportunity for his team.
The German will be desperate to atone for his failure to influence the game last season and has a chance to make things right this time, with Arsenal boasting a lightning quick frontline in the form of Alexis Sanchez, Theo Walcott and Danny Welbeck.
"Before you get the ball, you think about where your team-mates and the opposition are likely to be. I have an idea of where my team-mates are when I receive possession, and where they could run," Ozil told www.arsenal.com
"Of course what happens next depends on them as well as me. If they make runs into space or we think along the same lines, I can play the pass.
"But if I see the gap and they don't run into it, you can't play the pass. We have so much quality going forward. We have players with a lot of pace, who think about what's going to happen and that makes it easier.
"You have to think before you receive the ball, because the game now is so intense and quick. It wouldn't work otherwise," he added.