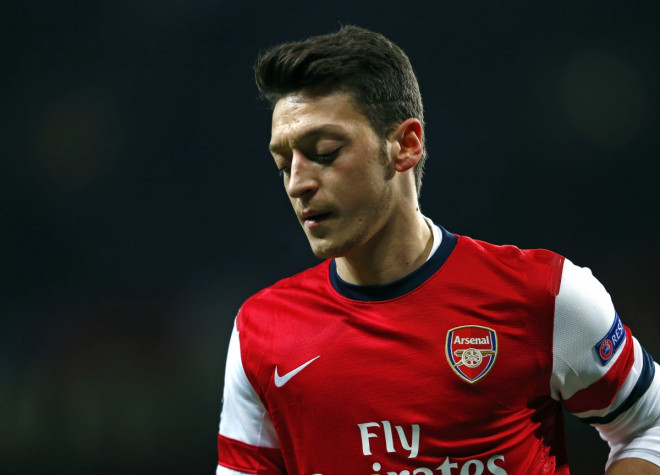 Arsenal defender Per Mertesacker believes Mesut Ozil will learn to embrace the criticism he has received in the Premier League and defy expectation next season.
After a bright start to life in north London the club's record signing saw his form drop at an alarming rate during the second half of the season.
His struggles were highlighted in key fixtures against Liverpool and Bayern Munich as Arsenal's pursuit of Premier League and Champions League glory suffered before a hamstring problem curtailed his season.
Having also had his performances questioned during his first season in England, Mertesacker understands that criticism can be inevitable following a change in league but has backed Ozil to address his doubters next season.
"Sometimes it is good to get criticism, to get the negative points," Mertesacker told Arsenal's official website. "I think if you realise quick what it needs, if you are intelligent enough and he's an intelligent footballer, and I think he will sort that problem out.
"It's similar to myself, when I got my injury in the second part of the season, and afterwards I came back even stronger; because then I realised what is at stake.
"And I think for him it is good to get a little rest now, to be ready maybe for the last few games for us, the World Cup, and then another season."
Ozil made his first appearance for the Gunners since early March in the 3-0 win over Hull City at the weekend as Arsenal moved back in control of the race for fourth place. The German has joined Aaron Ramsey and Laurent Koscielny in returning to Arsene Wenger's starting line-up in recent weeks and the remaining three games of the season could also see Abou Diaby make his long awaited return to the first team fold.
The French midfielder played 45 minutes for the club's Under-21 ranks on Tuesday, his first game for the club in 402 days having suffered a cruciate ligament injury last March.